Truck Art Childfinder Campaign Wins 10 Awards At AdStars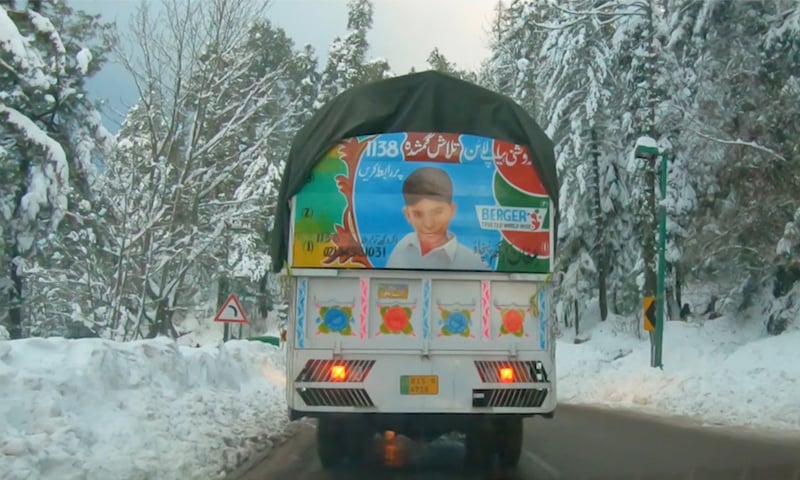 This year in June, BBDO Pakistan, one of the leading marketing agencies had received five lions for their "Truck Art Childfinder" campaigns. The campaign received two Silver Lions and two Bronze Lions.
Now at Ad Stars 2019, an international advertising festival which "combines creativity with cutting-edge technology" (held between August 22 and 24 in Busan, South Korea), BBDO won two Silver and eight Bronze trophies for their collaboration with Samar Minallah Khan, Director, Ethnomedia: the "Truck Art Childfinder" campaign in a range of categories including Design, Diverse Insights and Art Direction craft.
As part of the Truck Art Childfinder campaign, Khan and her team of truck art artists, in collaboration with BBDO, replaced celebrities and other images on the back of trucks with paintings of missing children. The trucks were driven across Pakistan (including remote parts of the country where regular media coverage is almost non-existent) to help spread awareness about the campaign.
Consequently, the campaign hotline (which was visible on the trucks) received over 3,000 calls from more than 40 cities across the country – people have now been made aware of where to report a missing child, which has resulted in several leads. According to Roshni Helpline, which has helped coordinate the search and rescue missions, these leads have helped locate seven missing children so far. Truck Art Childfinder is Berger Paints' CSR initiative; they have generously provided the paint for the children's portraits.
Emphasising the unique method of the initiative, Khan states: "Beyond the unique aesthetic, it was the idea of a billboard on wheels that blends so seamlessly into any local setting. It is an honor for our team that the campaign has been recognised internationally for its uniqueness and cause."
Ali Rez, Regional Executive Creative Director at Impact BBDO Middle East and Pakistan shared:
"It has been an honour to have collaborated with Khan, Berger, Sarah Tareen Productions (who produced the campaign video) and Roshni Helpline, and to have had the opportunity to contribute to this meaningful human rights cause. Our belief is always Acts, not Ads. With this campaign, a real difference has been made."