Restaurants & Shops Offer Deals While Nation Continues to Troll Song 'Ko Ko Korina'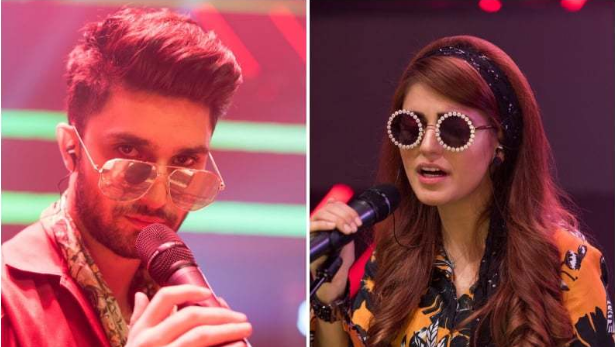 In case somebody has actually been living under a rock for the past few weeks, everybody in Pakistan is already aware of how Ahad Raza Mir and Momina Mustehsan's rendition of 35-year-old song 'Ko Ko Korina' has left the nation in a frenzy. (Read here)
So much so that the song even led to a Twitter battle between Momina Mustehsan and Shirin Mazari and involved many others.
Coke studio is being accused of destroying the beautiful song that reminds many people of their childhood.
And the ofcourse when it comes to hate, there comes along with it a lot of bashing, memes and trolls.
Moreover, what has happened is that many brands and restaurants have also taken advantage of the situation and started offering deals.
There are restaurants 'daring' its customers to listen to the song while enjoying a 15% off.
https://www.facebook.com/CafeLiquiteria/photos/a.165937283882269/504051086737552/?type=3&theater
https://www.facebook.com/dreamspakistan/photos/a.1440937636125899/2260430780843243/?type=3&theater
#MominaMustehsan is now our national troll. pic.twitter.com/61sRaaAA5c

— Sadaf Tahir (@sadaftahir19) October 22, 2018
https://www.facebook.com/telemartstores/photos/a.585801238122912/1925035174199505/?type=3&theater
https://www.facebook.com/TheEvoStore/posts/2253432628269765
While many people will rush to avail the discounts, there are others who think that the situation has been prolonged unnecessarily, jokes overused and all in all is a little too much.
What do our readers think about it? Do let us know in the comments section below.