Ahad Raza Mir's Performance With Momina Mustehsan On Coke Studio Divides The Internet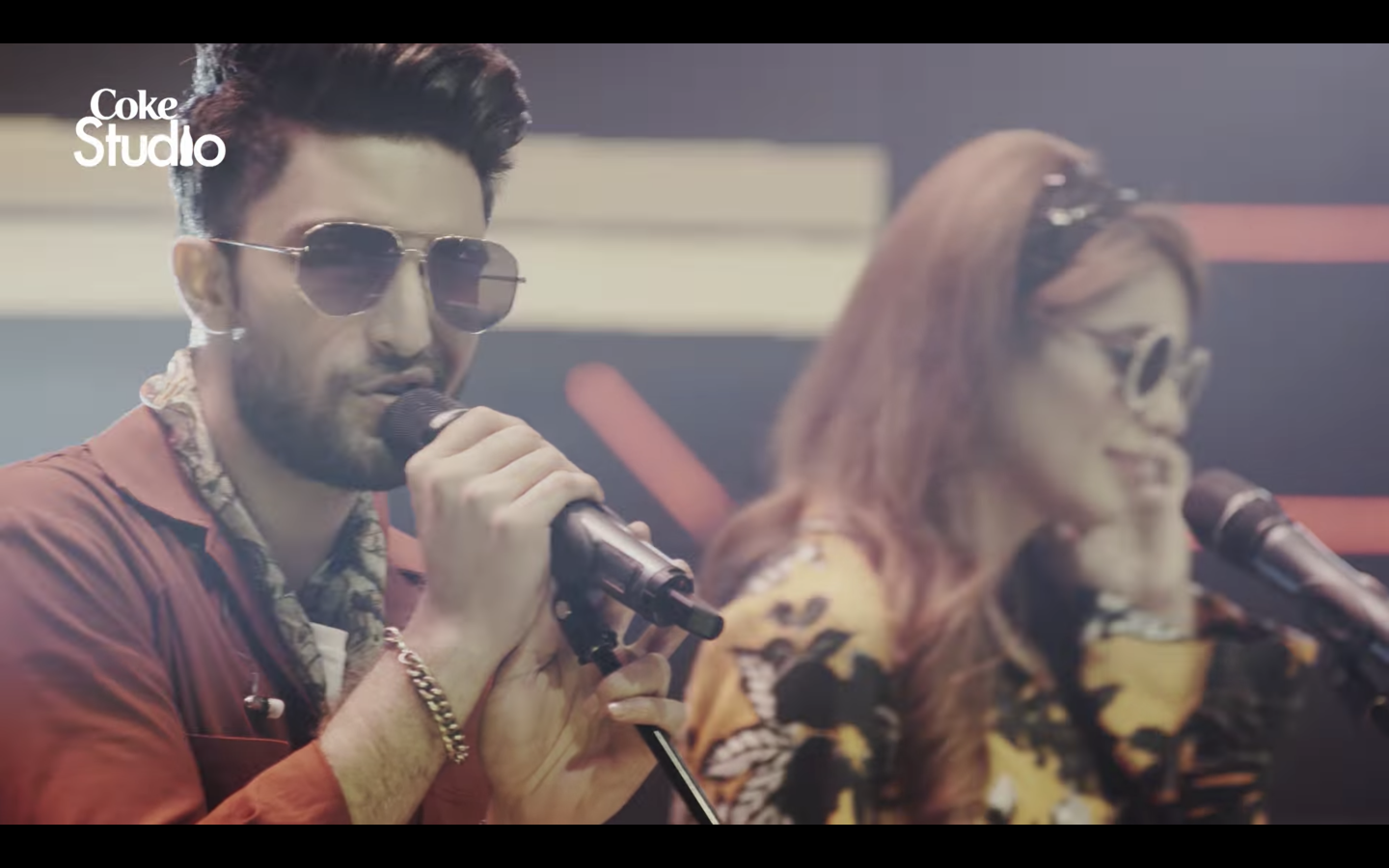 Ahad Raza Mir is a Pakistani actor known to have made a mark in the Pakistani drama industry at a young age. With that, after it was announced that Ahad would be debuting on season 11 of Coke Studio, fans of the actor went a little wild and had high expectations for his performance.
It was only yesterday, when Coke Studio released their final episode, which marked the debut of beloved actor Ahad Raza Mir on the platform.
The actor brought forth his singing capabilites with a cover of '60s track 'Ko Ko Korina' along with Momina Mustehsan.
Many people have seen this particular song choice to be a bold move, as Ko Ko Korina is an iconic song. However,  Coke Studio was confident in their cover, and claimed that "This Ko Ko Korina remix by Coke Studio will also be one of the top Pakistani songs of 2018 and will become a famous Ahad Raza Mir song."
Momina also led the song with her soulful vocals 
However, ever since the song has been launched, people over the internet have been divided about how song has actually come off. To accept this song as a good effort on part of the singers or dismiss it as another mere failed attempt to create rendition of the track.
There are some who love the song 
Yet, there are also those who did not like the song too much and had a lot of heat to give 
And there were some reactions on Twitter as well
https://twitter.com/Wazeer_e_Azam/status/1053323282185891840?ref_src=twsrc%5Etfw%7Ctwcamp%5Etweetembed%7Ctwterm%5E1053323282185891840&ref_url=https%3A%2F%2Fimages.dawn.com%2Fnews%2F1181090
https://twitter.com/Yelda_O/status/1053480034592350208?ref_src=twsrc%5Etfw%7Ctwcamp%5Etweetembed%7Ctwterm%5E1053480034592350208&ref_url=https%3A%2F%2Fimages.dawn.com%2Fnews%2F1181090
What do our readers think about the latest song by Coke Studio debuting Ahad Raza Mir alongside Momina Mustehsan? Let us know in the comments section below