Zameen.com Signs on as Sales and Marketing Partner for DB32 in DHA Lahore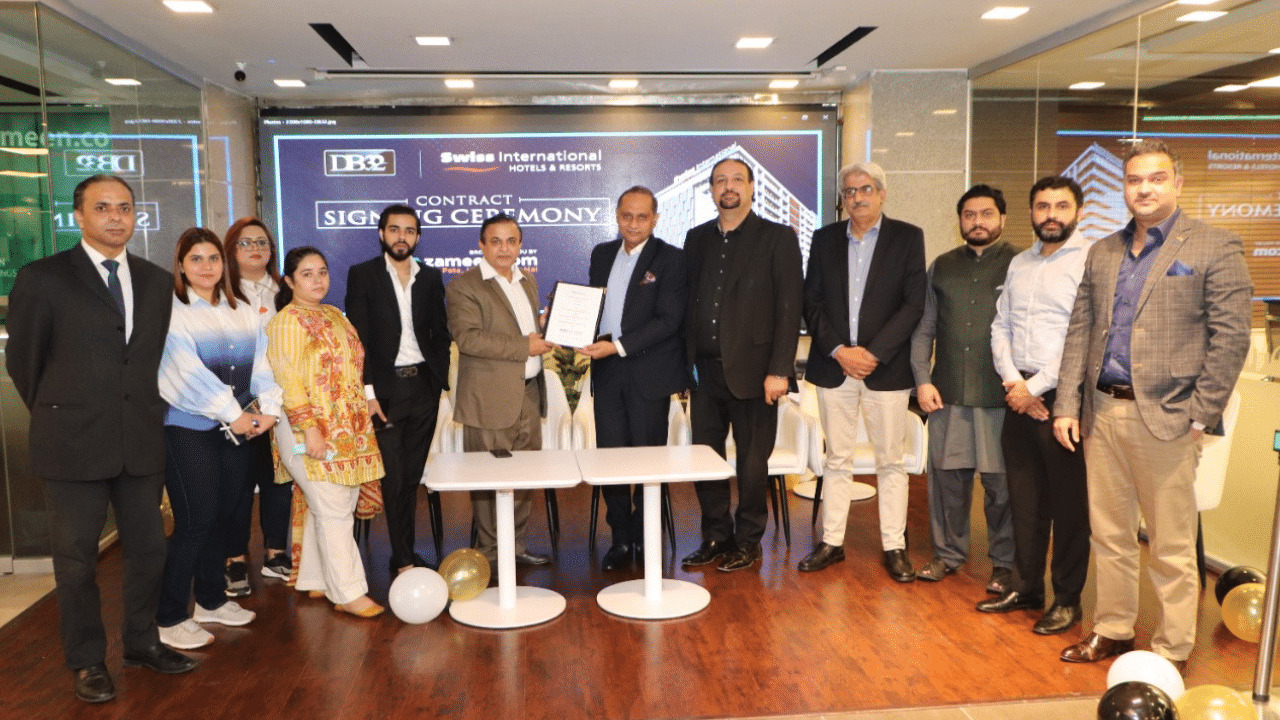 Zameen.com, Pakistan's largest property enterprise, recently acquired the sales and marketing rights for the first privately constructed vertical real estate project in DHA, Lahore, called DB32.
In a recent ceremony at Zameen.com's head office, the management rights for the project were handed over to Swiss International Hotel and Resorts.
Zameen's Senior Director Laeeque Chaudhry was present on the occasion and was accompanied by Zameen Project Sales Directors Basil Hafeez, Hafiz Usman Sarwar, and Ali Rehan, along with Mashood Amer of DB32 and management of Swiss International Hotel and Resorts.
On the occasion, Zameen Senior Director Sales Laeeque Chauhdry stated that DB32 was being developed as a result of a long-standing demand for such projects in the city and had already been approved by the DHA and the Civil Aviation Authority.
DB32 is located at a prime location on Khayban-e-Iqbal and comprises state-of-the-art facilities, which ensure that it will provide a handsome return on investment. He added that he was hopeful that the DB32 project, backed by the country's renowned and trustworthy organizations, would become a center of attraction due to its unique facilities and modern construction.
Additionally, DB32's Director Mashood Amer vowed that the project would offer international standard facilities and excellent hotel apartment services. He added that the project was DHA Lahore's first privately constructed venture and that it would be a milestone in the development of hotel apartments in the country.