Writer Mahwash Ajaz Apologizes To Ali Zafar Regarding Harassment Case & Cancel Culture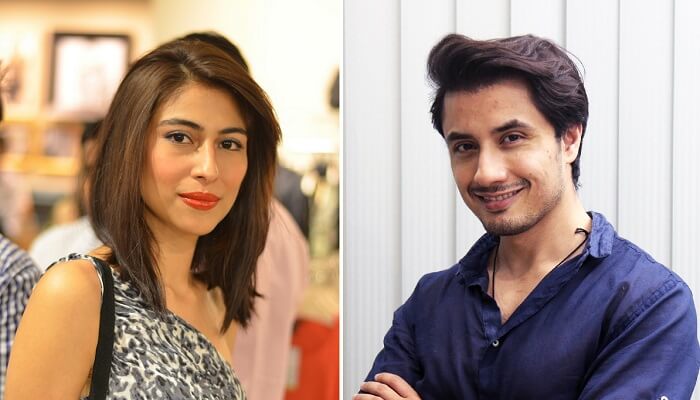 Mahwish Ajaz, who has been one of the foremost voices for #MeToo movement in Pakistan and a staunch supporter of Meesha Shafi in her legal battle for sexual harassment against Ali Zafar, has shocked many with her recent tweets.
Just a day ago, Mahwash conciously switched sides and tweeted out an apology to Ali Zafar.
Mahwash wrote that she had been unaware of certain facts in the past and was unapologetically vocal against Ali Zafar. However, she says that she has 'learned the truth now'. Without going into further details, Mahwish shared that soon enough people would join her stance.
Deeply regret and sad abt the pain I've caused Ali Zafar and his family. As some incidents have revealed, and as court proceedings are on the way in the case and more facts come forward, you will see why I'm writing what I'm writing.

— Mahwash Ajaz 🇵🇰 (@mahwashajaz_) February 17, 2020
Recently, the news was in circulation on social media that the court is currently processing the defamation case against Meesha Shafi. However, Meesha Shafi's petition against Ali Zafar has been delayed by Lahore High Court.
Soon people lauded the writer for accepting a mistake..
The best thing is that u accepted the reality after revealing. People even dont accept the real facts. So regretting it is the best thing and it will enhance your personality. Some times its not what it looks like. May ALLAH bless you and open your heart with his lightness always

— legend (@GeologistHassan) February 18, 2020
https://twitter.com/EbbyAbsar/status/1229642993717698562?ref_src=twsrc%5Etfw%7Ctwcamp%5Etweetembed%7Ctwterm%5E1229642993717698562&ref_url=https%3A%2F%2Fpropakistani.pk%2Flens%2Fcultural-critic-mahwash-ajaz-extends-apology-to-ali-zafar-over-cancel-culture%2F
On the other hand, there was backlash too hinting at a collaboration between Ali Zafar and Mahwash Ajaz in the future.
Sounds more like a confused individual publicly jumping from one conclusion to the next. Screaming for attention as she does so.

— nehasaigol (@nehasaigol1) February 18, 2020
It also further sensationalises an already messy situation and panders to a certain majority that has already been saying this(ALI is innocent) without proof purely out of dislike for Meesha(& modern women who call our assault in general).

— Khizra (@KhizM) February 18, 2020
For more news and updates, stay tuned to Brand Voice.