Voice Of Number 1 Test Team In The World, David Richardson Presents ICC Test Championship Mace To Misbah-ul-Haq.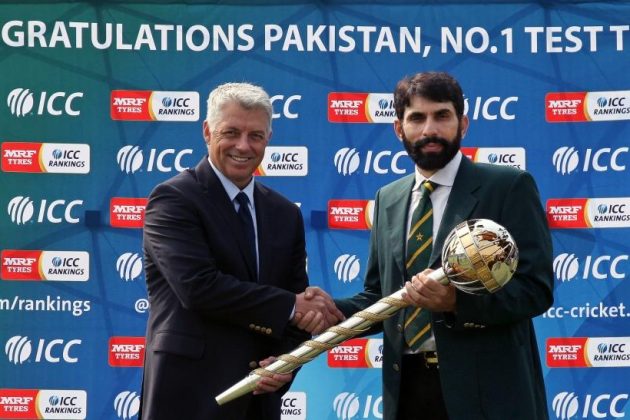 Brand Voice : Misbah-ul-Haq, Pakistan's Test captain, has expressed confidence in international cricket returning to the country soon, and said it was ironic his team's rise to No. 1 in the ICC rankings had to be accomplished without home-crowd support.
The ICC chief executive David Richardson presented Misbah with the Test mace at Gaddafi Stadium in Lahore on Wednesday, after Pakistan had risen to No. 1 for the first time since the current Test rankings were introduced in 2003, by virtue of their 2-2 draw in England this summer. Pakistan are the fifth side after Australia, England, India and South Africa to top the ICC Test rankings.
"Being part of a team that is ranked No.1 in Test cricket is a pinnacle achievement for any cricketer," says Mr Richardson.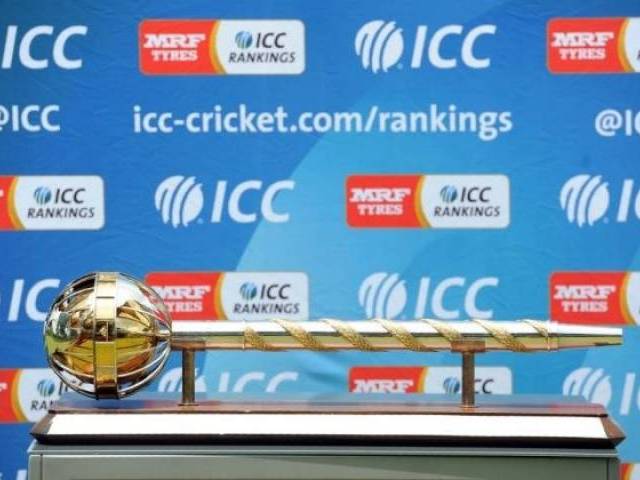 "There is nothing better than being No. 1 in the Test rankings," Misbah said. "It's one of the best days in my life; the happiest day in my cricketing career. And there can't be a better location to receive the ICC Test Championship mace than this ground where we last played a home Test seven years ago. It is ironic for both the players as well as the fans that the journey to the No. 1 position has been outside Pakistan.
"The players have missed on the crowd support, while the spectators have been unable to watch live some magnificent team and individual performances. But I am confident that things will change and international cricket will soon return to Pakistan.
"I would like to congratulate everyone who has been part of this achievement and part of this journey; every individual, every coach, every selector who has worked hard for this No. 1 position.
"The families of the players have really sacrificed a lot too. We have to spend almost six to seven months out of the country without them and that's difficult [for both parties]. Credit should be given to the families. It's a proud moment for all of us and I hope we can go together at the top for a long period."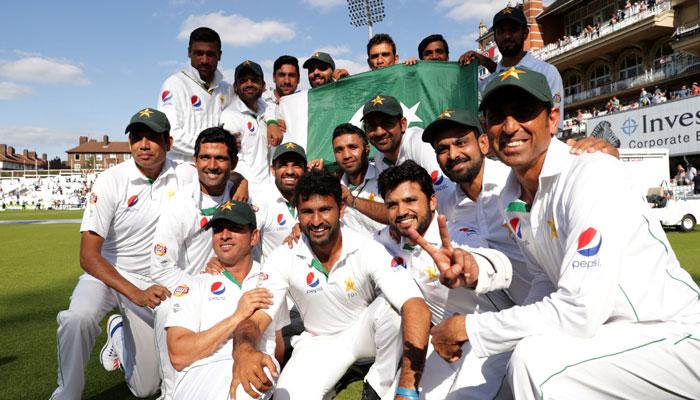 Apart from a visit by Zimbabwe in 2015, no Full Member country has toured Pakistan since March 2009, when gunmen attacked the bus transporting the Sri Lankan team to Gaddafi Stadium on a morning of the Lahore Test. Since then, Pakistan have had to host their home fixtures at neutral venues, primarily the UAE.
"Being part of a team that is ranked No.1 in Test cricket is a pinnacle achievement for any cricketer. Pakistan is a deserving recipient of the mace," Richardson said. "It is all the more impressive that it has reached the number-one Test ranking despite not being able to play a series in front of its home crowd since March 2009.
"Today is all about the team, today it's all about Misbah. One of the things that makes Pakistan one of the most watchable teams in the world is the fact that they've got a man for all occasions. They've got batsmen who can deal with a tight situation, and on the bowling side, you can't prepare seaming wickets against them because they've got the seamers to exploit those conditions, left-arm and the right-arm and of course you've got a world class legspinner, so you've got all the ingredients for a top team and we are looking forward to Pakistan if not staying at No. 1 then certainly challenging for good many years to come. A strong Pakistan side is good for international cricket."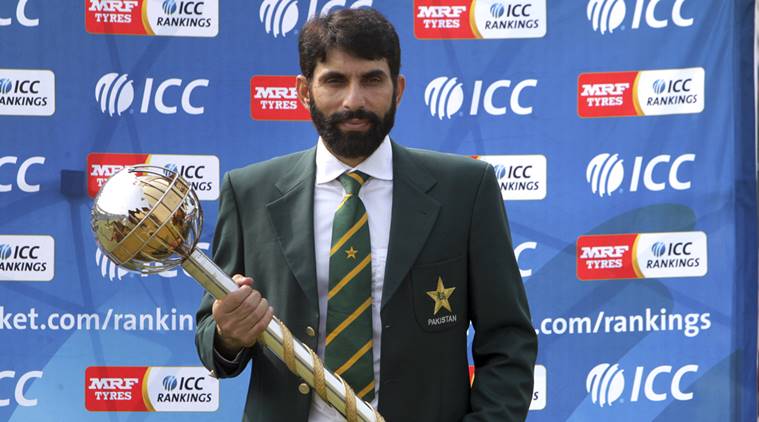 Pakistan face a challenge to hold on to their No. 1 Test ranking. India, presently No. 2, will displace Pakistan if they beat New Zealand in the upcoming three-Test series at home. Pakistan's next Test series is in October against West Indies in the UAE. The team that is No. 1 on April 1, 2017, will receive $ 1 million from the ICC.
"The next target we have set for ourselves is to finish as the No. 1 Test side at the April 1 cut-off date," Misbah said. "It is not going to be easy as we have series against formidable sides like the West Indies, New Zealand and Australia. But instead of getting overawed by our opponents, we need to trust in our abilities, focus on our strengths and try to be as consistent as possible."
MRF Tyres ICC Test Team Rankings (as on 21 September 2016)
Rank   Team              Points
1.     Pakistan          111
2.     India                110
3.     Australia         108
4.     England           108
5.     South Africa   96
6.     Sri Lanka        95
7.     New Zealand   95
8.     West Indies     67
9.      Bangladesh    57
10.  Zimbabwe       8
(Developed by David Kendix)
Umar Farooq  (ESPNcricinfo's Pakistan correspondent.)