Varun Dhawan Leaves a Heartfelt Response on Mahira Khan's Picture of Afghan Refugees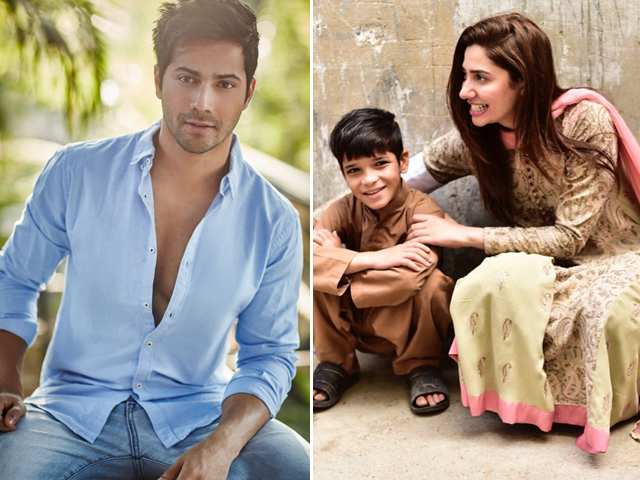 On Wednesday, Pakistan's favorite superstar Mahira Khan posted an adorable picture of herself  on Instagram with two kids who are Afghan refugees, after her visit to their camps.
The actor has been working alongside United Nations High Commissioner for Refugees (UNHCR) and shared many other pictures on her Instagram account to capture the moments.
She shared a story of two boys she met during her visit.
"These two boys followed me around the whole time. They hadn't watched any of my films but they insisted they knew someone called Raja. They said 'Raja hero hai!'. We kept trying to guess who they are talking about. Finally they sang a song from @varundvn 's film. They also said they want to be like him. Told them one day inshAllah they will be," she wrote.
https://www.instagram.com/p/BnWaBdMFhde/?utm_source=ig_embed
What happened next, came as a sweet surprise for the actor as well as her followers on Instagram.
Varun Dhawan responded to Mahira's post and commented on her picture saying, "That's so amazing that you're doing this work @mahirakhan. I saw the video and it brought a big smile to my face. Sending lots of love, thank you for sharing."