PEMRA Should Also Take Notice Of These Acts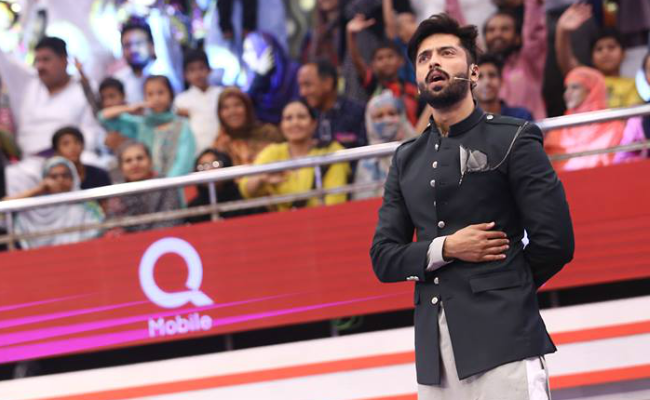 Recently PEMRA (Pakistan Electronic Media Regulatory Authority) issued an advisory notification to all entertainment channels advising them to review their content to ensure that it is "strictly in line with Pakistani culture." The directive mentions that it has received numerous complaints from viewers regarding "bold plots" and "unnecessary glamour" that is not reflective of Pakistani society.
Whilst we appreciate that PEMRA has considered complaints from viewers, we do wish that due consideration was given to certain other content aired on our TV channels.
From the pressing concerns public has expressed at large, here are some of the things PEMRA can take notice of to make our television viewing experience a pleasant one.
Misogynistic remarks
Unfortunately, misogyny on television might not even be considered a real problem. Last year on the current affairs talk show Aaj Shahzeb Khanzada Ke Saath, Pak Sarzameen Party (PSP) Chairman Mustafa Kamal referred to Muttahida Qaumi Movement-Pakistan (MQM-P) leader Farooq Sattar's  behaviour as "auraton kee tara rona dhona, chooriyan torna, cheel ki tarah chillana" (i.e. crying like a woman, smashing bangles, shrieking like an eagle).  Thankfully the host, Shahzeb Khanzada, cut in to correct this instance of casual sexism.
Even worse was when cricketer Shahid Afridi narrated how he broke a television set out of anger because his wife was watching Indian soaps instead of taking care of the children. The segment received large-scale public disapproval for promoting domestic violence.
Body Shaming
We have seen plenty instances of body shaming on shows and game shows. While usually it is the contestants who agree to take part in bizarre activities in order to win a prize, this should not be deemed as acceptable.
Game show hosts like Fahad Mustafa continue to call upon overweight audience members to check who weighs the most, or who can eat the most, followed by remarks like "Itni moti aunty!" (i.e such a fat aunty). Similarly on morning  shows we have hosts like Nida Yasir calling upon female audience members to 'critique' their style with derogatory remarks on their appearance.
Colour Shaming
If we're talking about inappropriate content on television, the negative message our morning shows tend to send across in the beauty department should also be highlighted.
Earlier this year Sanam Jung held a beauty contest where makeup artists were asked to give normal skinned girls dark complexions. The host and fellow judges went on to repeatedly call the dark tone 'negro', which was also the name of the foundation's shade. Not only is this extremely racist, it is also promoting toxicity in our society where obsession with fair skin is harmful.
Black magic and exorcisms
This is a routine segment in many shows where a gentleman will be available to answer people's problems over the phone, many of which are attributed to black magic followed by strange advice that is given to counter the magic. This has even gone to the extent of airing live exorcisms being performed on shows. This is playing on the public's religious sentiments, which is what fake Pirs and Babas use to influence minds. To have this aired on television is nothing less than bizarre.