Twitterati Slam PTI Government for Giving in to Bigotry Against Atif Mian's Removal from EAC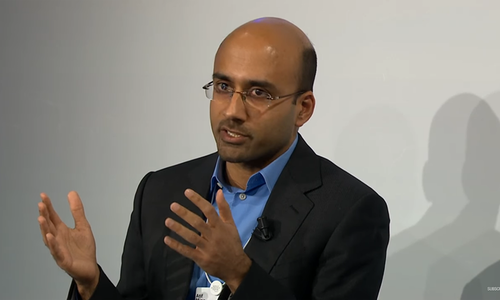 The Pakistan Tehreek-i-Insaf (PTI) government has asked Princeton University economist Atif R. Mian to step down from the Prime Minister Imran Khan-led Economic Advisory Council (EAC). The decision, in turn, has stirred a storm on social media.
Minister for Information and Broadcasting Fawad Chaudhry also confirmed that Mian had been asked to step down.
Atif Mian was asked to step down from the Advisory Council and he has agreed. A replacement would be announced later.

— Faisal Javed Khan (@FaisalJavedKhan) September 7, 2018
"The government wants to ensure religious scholars and social groups are on board and it is not appropriate if one single nomination prevents that from happening," he added.
Social media users have risen their voice against bigotry against the Ahmedi community in Pakistan and for succumbing to it so easily.
Here's a peek into what is being said on Twitter
Really wish I hadn't woken up to this news. Atif Mian would have given the country superb economic guidance. I guess they didn't want another Nobel Prize winner who they could ignore and ostracize – one is already too many. https://t.co/3JujCHYy3J

— Bina Shah (@BinaShah) September 7, 2018
Time and again social justice warriors like me are confronted with the haunting question: what's the point? This country doesn't give a fuck for being good or just, it's only interest is in capitulation to religious gangsters. https://t.co/aLhEyP6mPS

— Sabahat Zakariya (@sabizak) September 7, 2018
Bigotry prevails, finally. #PTI couldn't stand the ground.https://t.co/djkpbnTXaK

— Umar Cheema (@UmarCheema1) September 7, 2018
Didn't take much for 'tabdeeli' to succumb to bigotry. Back to square one. The same old fears and politics in Naya Pakistan. What an anti-climax.

— Nadeem Farooq Paracha (@NadeemfParacha) September 7, 2018
Pakistan's state just rejected a man's job because of his religion. in other countries whn Muslims protest4facing racism by ppl .. they should not forget how Muslim states treat people of their own country they consider non Muslims.
Religion in state affairs creates inequality

— meena gabeena (@gabeeno) September 7, 2018
I, as a human being, as a Muslim, as a Pakistani, & as a PTI supporter, am deeply disappointed & saddened at the decision of PM Khan's govt to remove Atif Mian's name from the Economic Advisory Council.

This is not the Islam of Mohammad (PBUH).
This is not the Pakistan of Jinnah

— Mehr Tarar (@MehrTarar) September 7, 2018
I am devastated beyond words. This is Pakistan's loss not Atif Mian's! https://t.co/XegdwCyaDv

— Maria Memon (@Maria_Memon) September 7, 2018
Well, I suppose ⁦@PTIofficial⁩ standing its ground on such a contentious issue was too good to be true. I hang my head in shame, as a citizen of a country that can't ensure equal rights and respect to all its people. https://t.co/4MQxeUnTrg

— Zainab Imam (@zainabimam) September 7, 2018
Khadim Rizwi asks for @fawadchaudhry resignation along with Atif Mian's. Let's all of Pakistan get together and support these two and tell that lot of Jahil extremists to get lost

— Shahbaz Taseer (@ShahbazTaseer) September 5, 2018