Sania Mirza's #NotABabyShower Party Celebrations With Her Friends is Adorable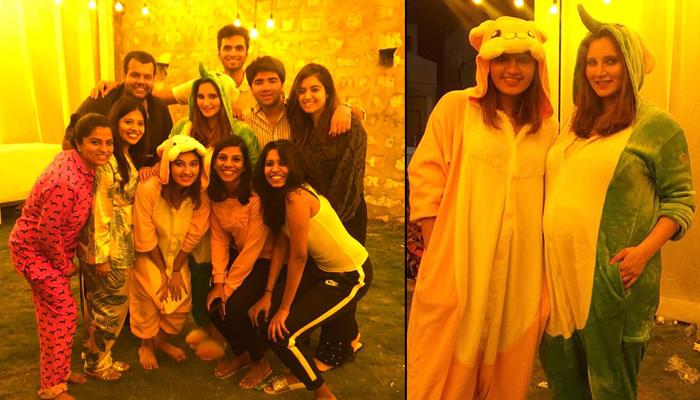 Tennis superstar and everybody's favorite bhabi from across the border, Sania Mirza, is expecting. Sania has been recieving love from both sides of the border – Pakistan and India.
Only recently, Mirza shared her fun time in a pyjama party with her friends on Instagram with hashtag '#NotABabyShower'.
This is what she wrote on Instagram, "We come in all shapes and sizes but these are all my constants… thank you guys."
She also used the hashtags #PyjamaParty and #NotABabyShower in her post.
The pictures also show Sania and her sister, Anam, dressed in animal pyjama sets.
https://www.instagram.com/p/BndA9rylIJI/?utm_source=ig_embed
There were other special arrangements made for the cute little party, where they had a movie screening and live performances.
Sania also gave a special shout out to husband, Pakistani cricketer Shoaib Malik. "Missed you @realshoaibmalik but duty comes first," she wrote on Instagram.
https://www.instagram.com/p/BndCxaSlvVi/?utm_source=ig_embed
https://www.instagram.com/p/Bnc-p2-haW8/?utm_source=ig_embed
Sania Mirza and Shoaib Malik are expecting their first child in October.