Upcoming Pakistani Animated Film The Donkey King Releases its First Teaser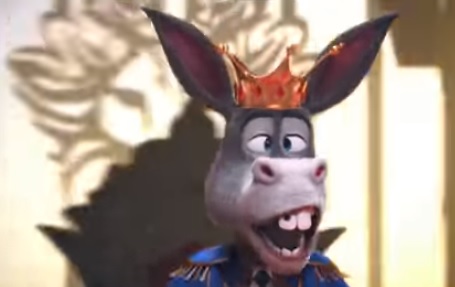 Pakistani film industry is expanding and improving by the day and in almost every genre, including the animated films.
Talisman Studios has released the first teaser for their upcoming project The Donkey King and promises that it'll be "fun for all ages."
The trailer will show the story of a donkey who goes by the name Mangu Mangu Jan Mangu who dares to dream big in his life in spite of his surroundings.
Watch the teaser here 
https://www.facebook.com/thedonkeykingmovie/videos/1875451679237036/
Aziz Jindani, who was the brains behind Commander Safeguard, is now leading this project. About The Donkey King, he has said, "The Donkey King is an attempt to redefine the animation film genre in Pakistan. It will transcend the category by appealing to children and the child within every adult. The strongest point of The Donkey King is its unique, locally relevant storyline, tongue and cheek dialogues and characters that are built to last. The content speaks to the kids but consistently winks at the adult, which will make it a worthwhile watch for all age groups."
The Donkey King is slated for release on October 13.