Umar Akmal 'Most Ducks by Any Pakistani in T20' Record!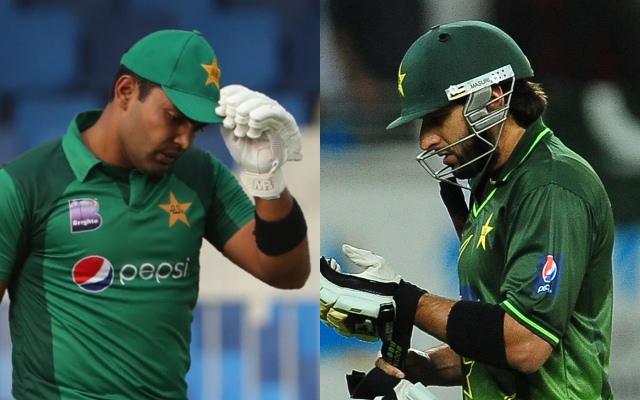 Umar Akmal, the cricketer, is back in the news as he has broken Shahid Afridi's world famous record.
Akmal now holds the title for 'Most Ducks by Any Pakistani in T20' owing to his recent performance. The all-rounder has made an unpleasant comeback to international cricket after being missing in action for 3 whole years.
Akmal played his last T20I against Zimbabwe in 2016 in Abu Dhabi. He was ruled out of the team due to his struggle to score runs.
Social Media Also Reacted To Umar Akmal's New T20I Record
One good thing about Umar Akmal and Ahmed Shehzad is that they are very consistent in "not disappointing us". Two of the most dangerous batsmen around (for their own team). Thank you for coming back ? we missed you.

— Ayaz Samoo (@AyazSamoo) October 5, 2019
What is Umar Akmal still doing in the T20i squad? #PAKvSL

— ` (@FourOverthrows) October 5, 2019
Recyclables in the first T20I

Umar Akmal – 0 off 1 ball
Ahmed Shehzad – 4 off 9 balls#PAKvSL

— Israr Ahmed Hashmi (@IamIsrarHashmi) October 5, 2019
Have anything to say about Umar Akmal's performance? Share your thoughts in the comments section below.