TVC Review: Cadbury Dairy Milk Releases New Ad & People on Social Media Are Loving It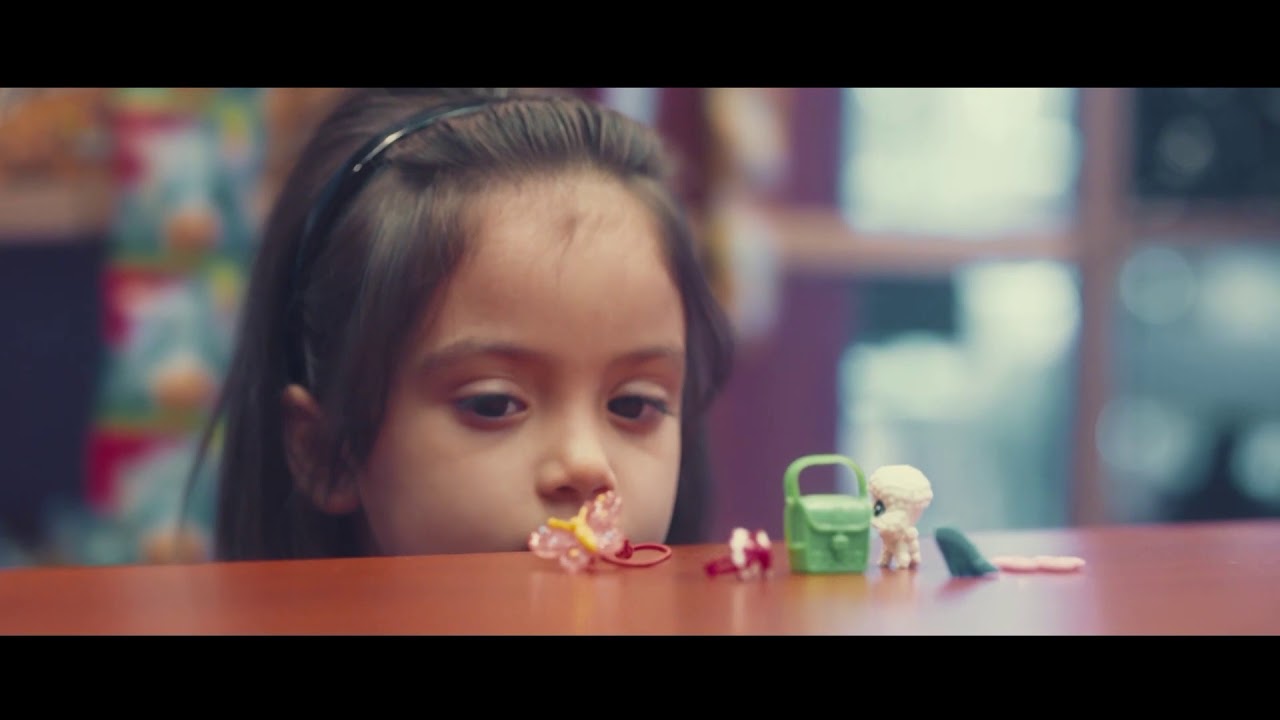 Cadbury Dairy Milk is a brand which is known to have released several ads overs the years and of these TVCs are filled with a sense of love, belonging and sharing happiness with your loved ones.
Cadbury has now shared a new ad which yet again has tug at people's heart strings.
The TVC opens with a mother entering a shop with her daughter. While the mother is busy talking on the phone. Her daughter, dressed in her school uniform goes up to the counter and asks for a chocolate. She says, "Aik chocolate ammi k liye." A bar of Cadbury dairy milk is slid across the counter for her. In return, the young girl puts a couple items on the counter, her most cherished toys.
The man on the other side of the counter, takes a look at her and accepts her possession and gives her a change (one of her own toys).
The girl then walks up to her mother and wishes her 'happy birthday'. Her mother is surprised. With that utterly sweet message, the ad comes to an end reiterating the iconic lines 'Kuch acha hojaye, Kuch meetha hojaye!'
Take a look at the ad below
https://www.facebook.com/cadburypakistan/videos/2166667746965914/UzpfSTIwNTg4MzU3NjE4NjUxODoyNDk0OTE2NDEwNjE2NTQ1/
Popular responses on the ad on Facebook are as follows: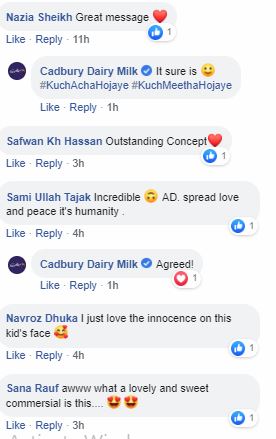 What did our readers think about Cadbury Dairy Milks' latest ad? Shre your thoughts int he comments section below.