Twitter Lauds Pakistan-born Woman To Head A Dept At Germany's Biggest Research Institute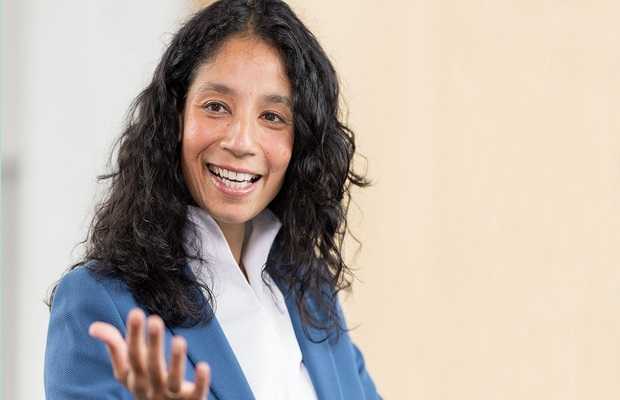 Pakistan-born scientist ​​​​​​​​Asifa Akhtar has become the first international female vice president of the biology and medicine section at Germany's prestigious Max Planck Society.
The Max Planck Society is Germany's most successful research organization. Since its establishment in 1948, no fewer than 18 Nobel laureates have emerged from the ranks of its scientists, putting it on a par with the best and most prestigious research institutions worldwide.
During her term of office, Ms Akhtar will be in charge of the institutes of the sections and will also be the contact person for the Max Planck Schools.
"My heart beats for the young scientists," the society's website quoted Akhtar as saying.
Gender issues persist even in the 21st century, "Gender equality needs to be worked on continuously. There are outstanding women in science, and we should make all the efforts and use our resources to win them for the Max Planck Society," she said.
"If we want women to progress in science, we need to enable practical solutions such as childcare and time-sharing or home office options," she added.
Twitterattis are celebrating her achievement & success
https://twitter.com/ullahi_/status/1283752280987185152?ref_src=twsrc%5Etfw%7Ctwcamp%5Etweetembed%7Ctwterm%5E1283752280987185152%7Ctwgr%5E&ref_url=https%3A%2F%2Fwww.brandsynario.com%2Fpakistani-female-to-head-a-dept-at-germanys-biggest-research-institute%2F
Congratulations to Asifa Akhtar @AsifaAkhtar1
who has become the first international female vice president of the bio and med section at #Germany's 🇩🇪 prestigious Max Planck Society. @maxplanckpress
Since we share a common birthplace – #Pakistan, it makes me even more happy! https://t.co/1jzprW4HfP

— Dr. Alia (@aliawhs) July 16, 2020
MPFI sends a warm Florida welcome to Asifa Akhtar, our new vice president for the biology medicine section at @maxplanckpress We look forward to working with you! https://t.co/ZlUc7rVz55

— Max Planck Florida Institute for Neuroscience (@MPFNeuro) July 14, 2020
Born in Karachi, she obtained her doctorate at the Imperial Cancer Research Fund in London, UK, in 1997.
She then moved to Germany, where she was a Postdoctoral fellow at the European Molecular Biology Laboratory (EMBL) in Heidelberg and the Adolf-Butenandt-Institute in Munich from 1998 to 2001.
Ms Akhtar was awarded the Early Career European Life Science Organisation Award in 2008, EMBO membership in 2013, and the Feldberg Prize in 2017. She was also elected as a member of the National Academy of Science Leopoldina in 2019.