Gulzar Hussain – A Disabled Teacher Who Loves To Educate Children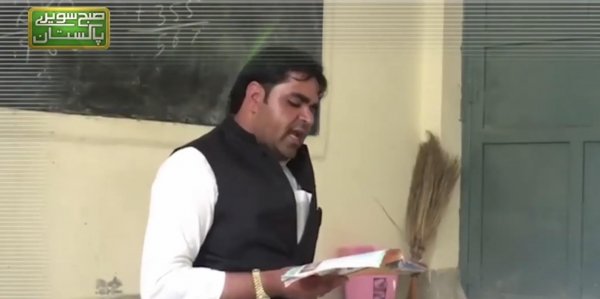 The dreaded days of terrorist attacks in Pakistan are long behind us, however, many still live their lives with the consequences of these attacks. The state faced substantial economic losses and lost many valuable lives. Pakistan lost around 35,000 people in the attacks by different terrorist organizations.
Gulzar Hussain's story – A Hero in his own right
Gulzar Hussain is a 28-year-old from Luqmankhel from Kurram Agency. In 1999, he lost his legs and an arm in a terrorist attack. At 8 or 9 years of age, Gulzar was too young to realize the consequences of what happened to him. Growing up, he did not lose hope. Gulzar proved to be resilient and completed his education. He achieved his M.A.in Islamic studies.
Gulzar now teaches at a government school in his village. He teaches underprivileged children for Rs—6,000 monthly. Unfortunately, Gulzar has not been receiving his salary since the merger of the Federally Administered Tribal Areas (FATA) into the province of Khyber Pakhtunkhwa.
1999 میں ہونے والے بم دھماکے میں دو ٹانگیں اور ایک بازو کھو دینے والا یہ گلزار حسین ہے پارا چنار میں ایک سکول میں ٹیچنگ کر رہے ہیں سلام ہے اس نوجوان کی ہمت کو
یہ ہیں ہمارے اصلی ہیرو pic.twitter.com/A2NXXO6TPx

— Pakistan Tourism 🇵🇰 (@PakistanJannatt) July 17, 2020
The new s of neglect of such real life heros is a shame and that the government does not pay attention to such individuals. Such individuals have the capacity to portray themselves as the resilient face of Pakistani youth, Gulzar Hussain can be an inspiration to millions of children all across the country.
The people of Gulzar Hussain's village support him and his students seek inspiration from him. His commitment and hard work are commendable.
What do you think about Gulzar Hussain's story? Let us know in the comments below.
Image source: 92 News