Try This Rooftop Dhaba Everybody Has Been Raving About Before It Gets Too Hot In Lahore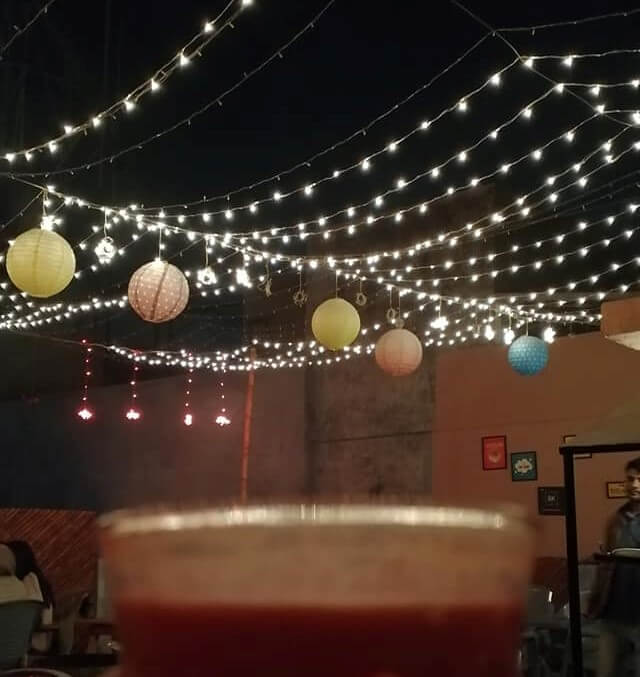 Sarrak Kinarey, is a recent addition to Lahore's dhabas which is known to serve great chai and good food. Its karak chai isn't the only thing worth noting, its ambiance and afforadbility has also become the talk of the town.
arrak Kinarey is located in Defence Phase 1's K Block Market. It is a rooftop dhaba, adorned with a web of fairy lights and simple wooden benches overlooking a quiet and peaceful market.
Source; mehreenfay/Instagram
Source: Zeeshan Haider/Facebook
The menu at Sarak Kinaray isn't very extensive which is okay considering that a lot of the restaurants that offer a big menu isn't able to offer good quality food. With dishes such as Burns Road Bun Palastar, Bano Bazaar ka Anda Shami or even Rehriwalay Dahi Bhallay, your desi street food needs will be catered to, accompanied by cutting chai glasses, like the ones you would have seen in a Bollywood movie.