This Lipton's Latest Ad Will Remind You to Prioritize What's Most Important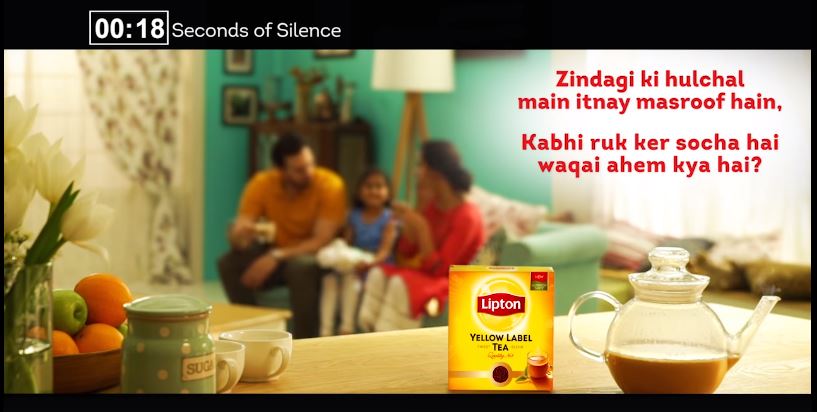 Lipton Tea Pakistan has come up with a latest advertisement with a strong message, a reminder that pushes you to realize what is most important in your life.
The 56 seconds long video, which puts the product in focus and portrays a family in the background comes with a powerful message which asks the viewers a question 'zindagi ki halchul mai itnay masroof hain, kabhi ruk kr socha hai k waqai ahem kya hai?' loosely translated to (With our tediously busy lives, do we ever stop and ponder what is actually important?).
This question must probe the viewers to wonder and realize that while we may be exceedingly busy with our lives and busy schedules, it is imperative to realize that family life is important too.
https://www.facebook.com/advertistan/videos/2921616777856493/
Definitely a smart ad with an authentic message.
Have something to say about this ad? Share your thoughts in the comments section below.