Sonya Hussyn Claps Back at Sharmeen Obaid Over Recent Jab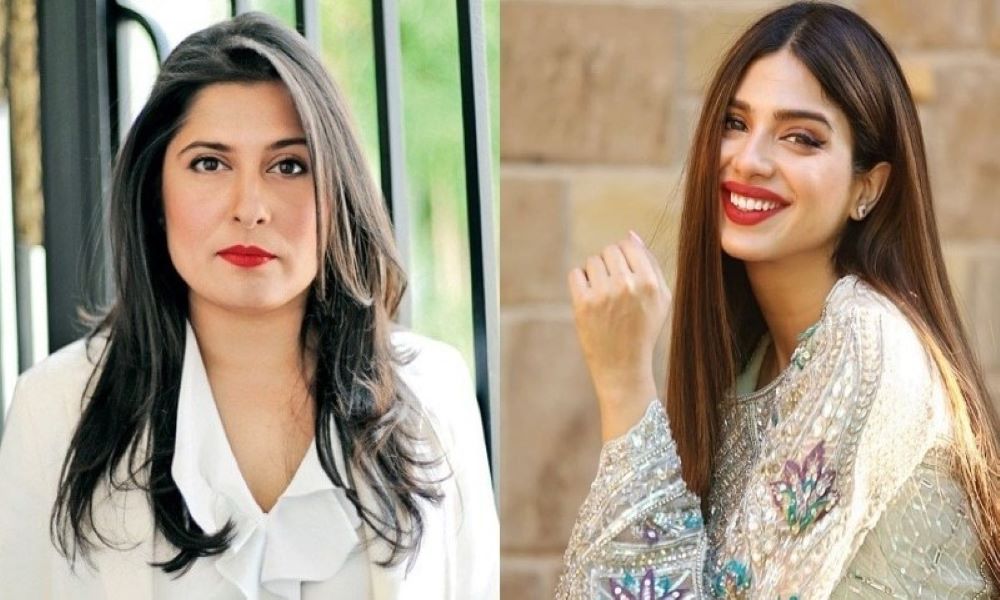 After Pakistani filmmaker Sharmeen Obaid Chinoy bashed Sonya Hussyn for her unpopular opinion about Mahira Khan's Raees, the actress has responded. The Ishq Zahe Naseeb actress responded to the two-time Oscar winner SOC in an Instagram story. Sonya Hussyn called out how bashing one woman to 'uplift' another isn't doing women any favors.
"Pulling one woman down while putting another up in full view of the public and talking about upbringing!"
The Saraab actress even pointed out how the pandemic might have made us bitter, yet it also made us aware of how we all have our own battles.
"Besides, the pandemic has given too much extra time to some people to 'dis' others by taking things out of context. Had I been asked for which of the films I'd opt for. I'd have chosen 'Verna'."
Additionally, Sonya Hussyn asserted how she has the right to express her opinion, even if it is unpopular. She even schooled the Academy Award winner on how shaming people for their opinions doesn't suit a filmmaker of her calibre.
"Freedom of respect related to work is not disrespectful in any way. Ms. Chinoy, your choice of word, tone, and tenor doesn't behove Academy Award Winner and lest you didn't know, I have never aspired to be Mahira. She's excellent and amazing in her own right and I am on my own journey. Love x."
In the end, she addressed the comment 'you'll never be Mahira Khan' saying she doesn't want to and doesn't try to. She's perfectly happy being her own person.
Recently an old interview of Sonya's resurfaced in which she said she would never have done the Bollywood's Raees, because she'd want a more central role rather than secondary to a male protagonist.
Do you agree that SOC was too harsh on Sonya Hussyn over a harmless opinion? Let us know in the comments below.