Singing 'Paint Wala' Goes Viral, About to Get His Big Break With Aima Baig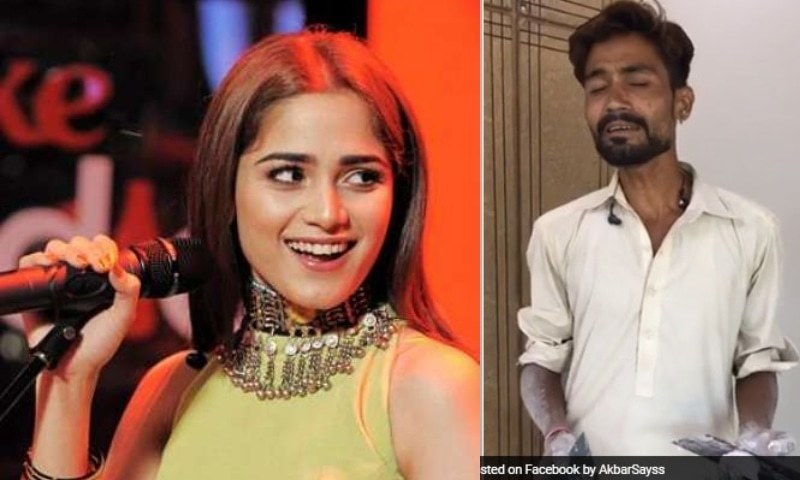 Only a few days ago, an ordinary man in Pakistan has managed to become an overnight sensation on social media for his extraordinary singing talents.
The video showed the man; hands covered in white paint, wearing a simple Shalwar Kameez. Painter Mohammad Asif passionately sang songs by Indian musician Arijit Singh while painting the walls of a house.
A video of him was recorded and posted on social media, which immediately went viral. Now, social media users cannot stop praising his talent while urging people to support the newly discovered singer with incredible singing prowess.
https://twitter.com/hariaziza/status/1025083808771715073?ref_src=twsrc%5Etfw%7Ctwcamp%5Etweetembed%7Ctwterm%5E1025083808771715073&ref_url=https%3A%2F%2Fimages.dawn.com%2Fnews%2F1180632
You all did it 🙌 Pakistani painter (Muhammad Arif) who won over Internet with his voice, talks about viral videos & his life. More power to him. ❤️#GeoPakistan #GeoNews #PaintWala pic.twitter.com/gL3c0AnA4j

— a l i v e (@AadiHun) August 7, 2018
And now he's got his lucky break.
Singer Aima Baig has announced in a video message on Instagram that Arif will be opening her upcoming concert on August 14.
According to her manager, this concert will take place in Lahore.
https://www.instagram.com/p/BmL0DjWh4w0/?utm_source=ig_embed&utm_campaign=embed_loading_state_control
Aima Baig, herself is a regular on Pakistani film soundtracks and has contributed to films like Lahore Se Aagey, Na Maloom Afraad 2, Verna, Balu Mahi as examples. 
It's good to see the top notch artists of our country taking notice of and appreciating the general talent and providing them with a platform to share their talents.
What do our readers think of Aima's decision? Do let us know in the comments below!