Humaima Malik Shares Incident of Being Harassed at a Hotel in Lahore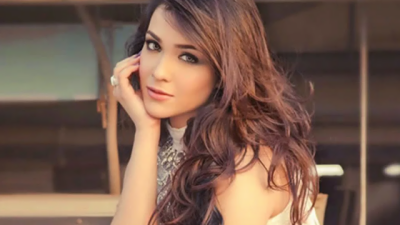 Only yesterday, actor Humaima Malik has shared her disturbing incident of being harassed during her recent stay at Nishat hotel in Lahore.
The actor took to Twitter and shared the text messages she received from a man who slipped his business card under her room door.
Evidence of the harassment I had to endure at Nishat Hotel. Be aware if you lose a loved one and someone dies in your family while staying at Nishat – you cannot cry in your room otherwise people might drop business cards pic.twitter.com/tF5R0iynJW

— HUMAIMA MALICK (@HumaimaMalick) August 8, 2018
Humaima alleges that the management was "deliberately involved in breaching [her] privacy and trust by sharing [her] personal information" like her room number with other guests at the hotel.
She added that the management made the matter worse and ignored her complaints about being harassed and failed to make her feel secure during her stay at Nishat hotel.
She further talked about the issue in an Instagram post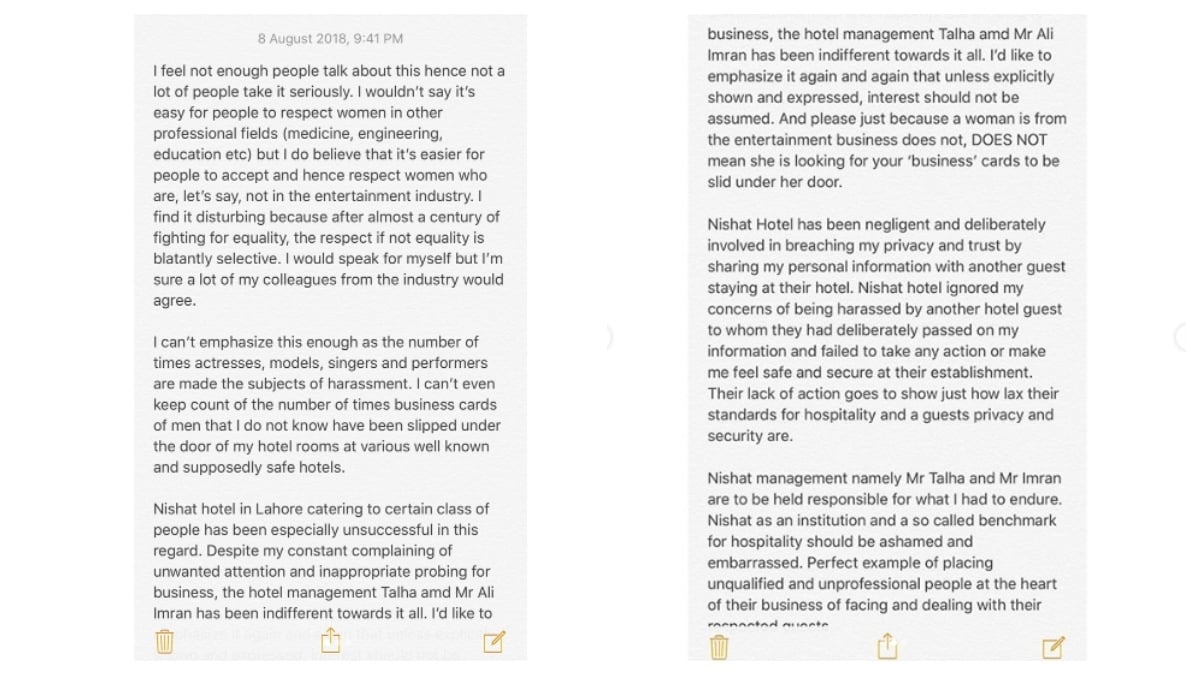 "I can't emphasise this enough as the numbers or times actresses, models, singers or performers are subjected to harassment."
"I can't even keep count of times business cards of men that I do not know have been slipped under the door of my room at various well known and supposedly safe hotels," she added.
"Just because a woman is from entertainment business does not mean that she wants business cards slipped under her door."