Shell Highlights The Importance of Fuel Efficiency Through Eco-Marathon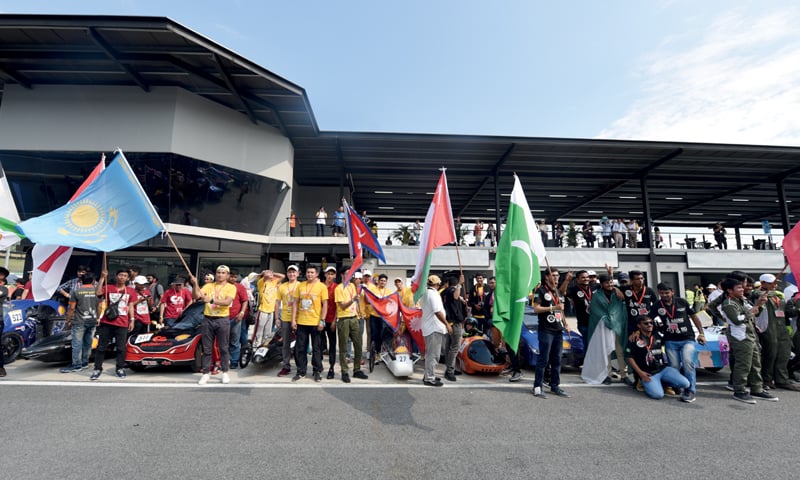 The Shell Eco-Marathon Asia was held at the Sepang International Circuit, Selangor, Malaysia from April 29 to May 2, 2019. The Marathon is part of Shell's global programme (it is also held in the Americas and Europe).
The programme requires engineering, mathematics, science and technology students from countries in Asia (including Pakistan), the Middle East and Oceania to design, build and race ultra energy efficient cars. The winners are chosen on the basis of how far their cars can be driven on just a single litre of fuel.
The Marathon consists of two competitions. The first is the Mileage Challenge which tests cars on the basis of how many laps can be achieved with the least amount of energy. The second is the Shell Eco-marathon Drivers' World Championship Qualifier, a race which requires cars to cross the finish line within an allocated amount of energy.
This year, Pakistan's Toyota NUST Automotive Group (NUSTAG) was placed Number 11 (they competed against over 100 teams) at the Marathon and consequently, Pakistan ranked number three.
For Habib Haider, Country External Relations Manager, Shell, the marathon is a test of the participating students' "intellect and technical know-how. The objective since 2009 (when Pakistan began to participate) is to encourage students to take part in the marathon and be innovative, by using the knowledge they have gained from their studies."
From next year, Shell intend to make more active efforts to sponsor the teams in order to help them secure better equipment and thereby, increase participation. "For the time being what we can and will do is publicise the event better to create more hype."
The Eco-marathon is a part of Shell Tameer, their Social Investment Programme. Initiated 15 years ago, the programme consists of two categories: entrepreneurship and access to energy. The Shell Eco-marathon falls in the first category and according to Habib the entrepreneurship programme has so far, trained over 15,000 entrepreneurs and even assisted them in developing business plans in order to enable them to secure funding.
Of course, given the amount of resources that Shell allocates to these projects, the question is how do they benefit the company? In the case of the Eco-marathon, such projects gives the brand visibility among audiences who are then urged to become Shell consumers in the future. Furthermore, as Habib points out, Shell Tameer's initiatives help dispel the perception that Shell is "a fossil-fuel company. We work across energy, hydrogen and solar as well; we are not just about selling fuels."