Scientist Accurately Predicted Turkey's Devastating Earthquake Last Week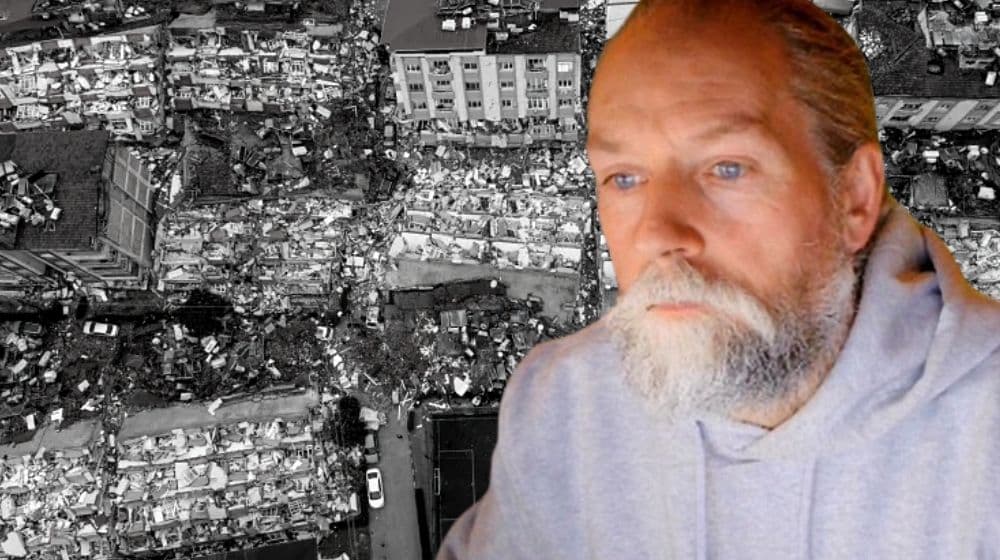 A magnitude 7.8 earthquake struck the southeastern region of Turkey bordering Syria earlier today, razing a large number of buildings to the ground and killing over  1,400 people, as per the latest reports.
While condolences from all over the world are pouring in for those who lost their lives in the natural calamity, internet users are also shocked as a planetary researcher had predicted this earthquake a couple of days ago.
According to details, Frank Hoogerbeets of the Solar System Geometry Survey (SSGEOS) based in the Netherlands had predicted that an earthquake of approximately 7.5 magnitude will hit south-central Turkey, Jordan, Syria, and Lebanon.
Sooner or later there will be a ~M 7.5 #earthquake in this region (South-Central Turkey, Jordan, Syria, Lebanon). #deprem pic.twitter.com/6CcSnjJmCV

— Frank Hoogerbeets (@hogrbe) February 3, 2023
Netizens are in complete disbelief over the accurate prediction and have flooded SSGEOS and Hoogerbeets' social media accounts.
SSGEOS has responded to internet users, saying that the organization has already shared all information it had in its previous videos.
Many people are commenting on our tweets and asking questions. Please understand that we cannot possibly keep with this huge flow of responses. We share all the information that we have, including the planetary geometry on 4-5 Feb in our videos. Thank you for your understanding.

— SSGEOS (@ssgeos) February 6, 2023
Meanwhile, Hoogerbeets has also expressed sympathies with the victims of the earthquake.
My heart goes out to everyone affected by the major earthquake in Central Turkey.

As I stated earlier, sooner or later this would happen in this region, similar to the years 115 and 526. These earthquakes are always preceded by critical planetary geometry, as we had on 4-5 Feb.

— Frank Hoogerbeets (@hogrbe) February 6, 2023
He added that similar evidence suggests that similar earthquakes occurred in this region in years 115 and 526. These earthquakes were preceded by critical planetary geometry, similar to the one witnessed on 4-5 February.