Sadaf Kanwal Mocks Mahira Khan And #MeToo Movement, Leaves Her Fans Disappointed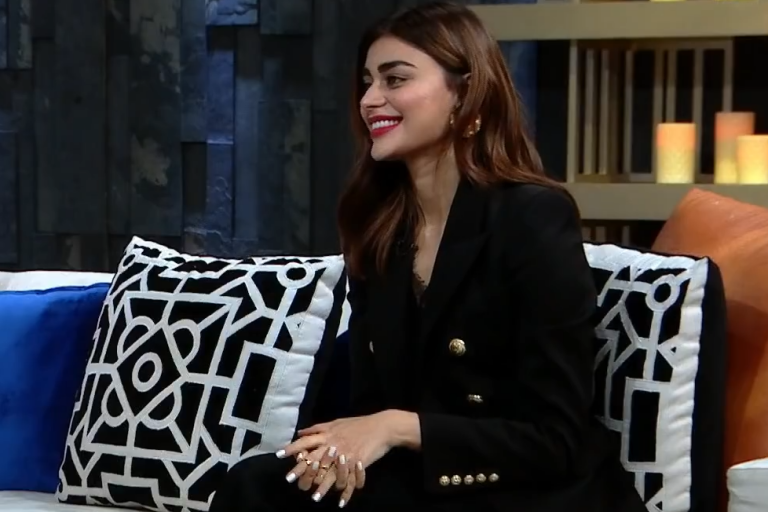 Sadaf Kanwal is a renowned Pakistani actress and model who has climbed up the ladder of fame fairly quickly due to her ambition and hard-work.
The model recently appeared in a show called Tonite with HSY where she was interviewed and asked to give her opinion on several topics. Two of which included Mahira Khan and the #MeToo movement.
The model made controversial statements on the show which lent her a lot of heat and left her fans disappointed.
Taking a dig at the Pakistani superstar Mahira Khan, Sadaf claimed that her fame is largely a result of her fair skin which is the only reason why she's successful in the industry.
WHAT DO YOU THINK ABOUT WHY PEOPLE LIKE MAHIRA KHAN, IT'S BECAUSE OF HER SKIN COLOR. SHE DOESN'T HAVE ANY UNIQUE THING IN HER.
Moving on to the #MeToo movement, Sadaf said:
I DON'T UNDERSTAND THIS #METOO TREND. I DON'T KNOW WHAT TO SAY ABOUT IT. I MEAN IF I WAS THE VICTIM OF HARASSMENT UNDER #METOO THEN I WILL RAISE MY VOICE IMMEDIATELY. I'LL NEVER POST ABOUT IT ON SOCIAL MEDIA AND MAKE A BIG DEAL.
Watch the full episode below:
What are your views on Sadaf's post? Let us know in the comments section below.