Jail Sentences of Nawaz Sharif, Maryam Nawaz, Capt Safdar Suspended, Twitteratis Lose Their Minds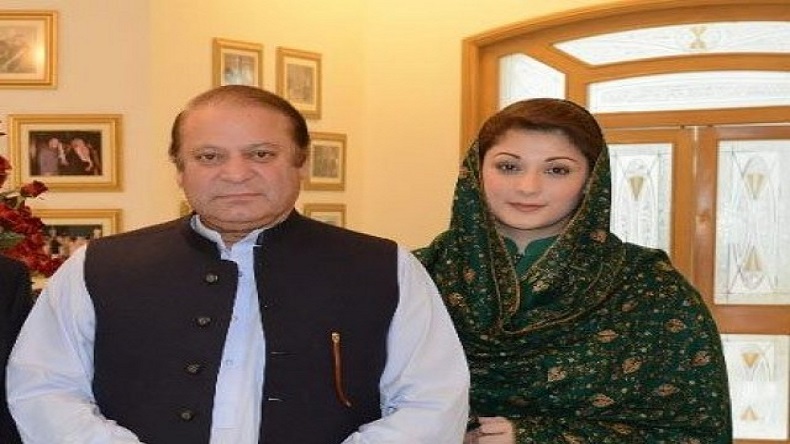 The Islamabad High Court (IHC) has ordered the release from jail of former prime minister Nawaz Sharif, his daughter Maryam Nawaz and son-in-law Capt Safdar. The jail sentences they received from an accountability court in July, have now been suspended.
وَ قُلْ جَآءَالْحَقُّ وَزَهَقَ الْبَطِلُ، إِنَّ الْبَطِلَ كَانَ زَهُوقًا

— Shehbaz Sharif (@CMShehbaz) September 19, 2018
Previously, a 10-year sentence for Nawaz Sharif and a seven-year term were given to his daughter over corrupt practices which were linked to his family's ownership of Avenfield flats in London.
While some supporters were rejoicing
Mithaai at workplace ? Cause Sherrrr? #NawazSharif #MaryamNawaz pic.twitter.com/3zjkyM36mJ

— Fatima K (@famadramaa) September 19, 2018
Congratulations to #NawazSharif, #MaryamNawaz & above all congratulations to NAB for its "wonderful" performance. pic.twitter.com/lxP7s65ilj

— Ameer Abbas (@ameerabbas84) September 19, 2018
Islamabad High Court suspended sentences of Nawaz Sharif, Mariam Nawaz Sharif and Cap Safdar. Yayyy?????? I'm soooo Happy ????? #NawazSharif pic.twitter.com/Dp9TET4Sm3

— mariam khawaja (@mariamkhawaja94) September 19, 2018
A wounded fiercer lion is out of cage. #NawazSharif

— Fahad Malik (@Fahad4014) September 19, 2018
Many are extremely disappointed and against it
#NawazSharif Sazaa suspend howee hai…. SUSPEND… معطل… Zamanat howee hai jab takk appeal sunni jaa rahi hai. Barri nahi howay Nawaz aur Maryam. Easy with the celebrations… Its a temporary relief till judgement on appeal comes.

— Hamza Ali Abbasi (@iamhamzaabbasi) September 19, 2018
Not only is he out again, but twitter is celebrating. I am born and raised in a regressing Pakistan, today I realised that my kids, if I have any, might too, never see this country developing. Pakistan Zindabad. #NawazSharif

— Asma Haque (@wotisthislife) September 20, 2018
https://twitter.com/MrDanny3/status/1042706361438666752
*#NawazSharif release from Jail*
Youthiyass right now : pic.twitter.com/az48jshQLh

— Shariq Zahid (@MshariqZ) September 19, 2018
Seriously !
If this convicted criminal can get a bail out. I tell you let all the prisoners be free from jails.
End up the concept of right and wrong Please DO! #MaryamNawaz #NawazSharif

— Meh Noor ?? (@mehnoornisar) September 19, 2018