NUST Gets Heat On Social Media for its Gender Bias Policy on Smoking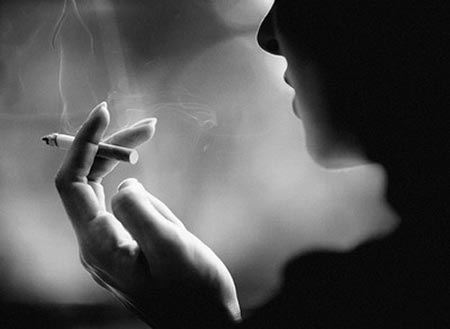 The National University of Sciences and Technology's (NUST) Islamabad campus has prohibited women from designated smoking areas.
According to a copy of the notification which had went viral on social media, clearly states that girls will be fined Rs1,000 if they access the smoking areas and their parents will be informed.
After news spread on social media. Many used the platform to express disappointment and rage because of NUST's gender bias policies as they prohibit women from entering smoking areas but no such rule has been passed for men.
Here's what is being said on Twitter 
#NUST university frequently in the news for displaying such problematic values, views and actions. Might as well rename it SATYAA-NUST 🤦🏻‍♀️

— MEESHA SHAFI (@itsmeeshashafi) September 20, 2018
Serious neglect towards male student's health! So sexist! Sue #NUST

— Zahra Haider (@DRZhaider) September 21, 2018
#NUST is not sexist, it just cares more about female lungs and boys can die of lung cancer, who cares!

Boys! It's not FOR you, It's AGAINST you, get it?!

— Maida Farid (@maidaFarid_) September 20, 2018
https://twitter.com/bhainsbolimoo/status/1042786541553287169
Me when I read #NUST 's new policy. pic.twitter.com/3Yt9RRR6ee

— aloo kachalu miyaan (@awkwardaloo) September 20, 2018
Moral Brigade at it again! #NUST how are men and women's lungs different? Whatever happened to #logic? pic.twitter.com/VUjK8YaVUp

— Amina Afzal (@aminay) September 19, 2018
It says 'girls are not allowed in smoking area' why? And why is smoking even allowed in a university? If you wanna do something good, close the smoking area to discourage smoking instead of discriminating! #NUST #Discrimination pic.twitter.com/yjlBENykuo

— Fasih Uddin (@Fasih_Uddin) September 20, 2018
https://twitter.com/AnwarFehmeen/status/1042143831272108035?ref_src=twsrc%5Etfw%7Ctwcamp%5Etweetembed%7Ctwterm%5E1042143831272108035&ref_url=https%3A%2F%2Fwww.mangobaaz.com%2Fmeesha-throwing-shade-nust-sexist-policy%2F
So what do our readers have to say about this? Do you think NUST's gender discriminatory policy is fair? Do let us know in the comments section below.