Nazia Hassan's Brother Threatens To Take Legal Action if Her Ex Makes a Film On Her Life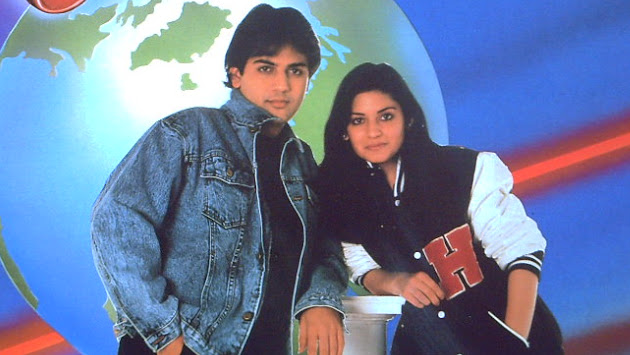 Nazia Hassan, who was a legendary singer, song-writer and humanitarian, was/is a beloved Pakistani personality.
Unfortunately, Nazia died at the age of 35 in year 2000 after her prolonged battle with Cancer.
Since then, she has been known as the Queen Of Pop in South Asia even after almost two decades of her death.
Recently, Nazia's brother Zoheb Hassan, has threatened to sue Nazia's ex-husband for allegedly making a biopic on her life in order to profit from it
Zoheb, who sang along with Nazia, took to Twitter and posted in clear words, "Our family has come to know that Nazia's ex-husband is trying to make a film on her life so he can feature himself and profit from her name and fame."
"Anyone entertaining this individual shall be duly and legally sued by our family as he has no legal right or basis to do so," he added.
https://twitter.com/zoheb_hassan/status/1041382574365593601?ref_src=twsrc%5Etfw%7Ctwcamp%5Etweetembed&ref_url=https%3A%2F%2Fwww.geo.tv%2Flatest%2F211456-nazia-hassans-ex-husband-has-no-legal-right-to-make-film-on-her-zoheb
Nazia Hassan was married to a businessman who went by the name Mirza Ishtiaq Baig in 1995 and also had a son Arez Hassan, in 1997.
According to an interview which was taken earlier, Zoheb Hassan talked about how the singer kept her family in the dark about the pain she was having to endure during her marriage and got divorced days before her death. He added that she died "an unhappy person and in pain".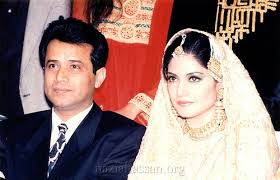 Nazia had essentially gained popularity after Pakistan Television's (PTV) programme Sung Sung and rose to fame further to become one of Pakistan's most famous celebrities in the 70s and 80s.
Her award-winning single "Aap Jaisa Koi" was sung at the age of 13 for Indian movie Qurbaani, which made her a beloved icon both at home and in South Asia.