Saba Qamar's BTS Pictures Leaked Online, Celebrities Come Out to Defend Her From Shamers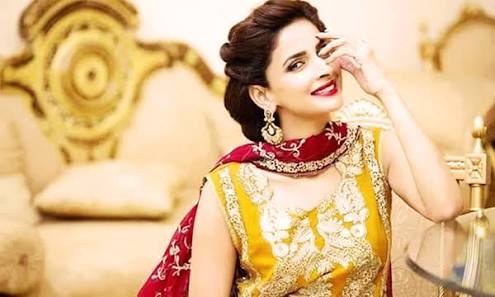 Only recently, a couple of BTS (behind the scenes) pictures of Saba Qamar were leaked online. 
As per routine, Saba's pictures were spread all over social media websites and were being discussed, shamed for. Some people even took it too far to label her with titles uncalled for.
The image shows Saba holding a cigarette.
When smoking is your life…. thats Saba Qamar ! pic.twitter.com/sTW4QuGK8h

— Mohsin (@MemonHere) July 19, 2018
Saba Qamar is one of the finest actresses of Pakistan and she has very well proved her mettal, locally and internationally.
However, her pictures have attracted a lot of attention and as mentioned above, people had a lot of negative things to say.
Here are some tweets which will give you an insight into the kind of unnecessary bashing Saba has been receiving and the disturbing mentality many hold in our society.
https://twitter.com/OfficialHanzala/status/1020010635881373696?s=19
Ye tasveer itna rt kro k ye saba qamar tk pohnch jae r wo apna aklota button kholny pr majbor ho jae #Rtforgoodcause pic.twitter.com/c0Ujm5H144

— spogmay✨ (@marmalixious) July 20, 2018
https://twitter.com/LeMeSaadiii/status/1020027796737929217?s=19
The celebrities have, however, come out in her defense and have a lot of positive things to say.
https://www.instagram.com/p/BlbNQ29FAOy/?utm_source=ig_share_sheet&igshid=zrcy4rlzp4ej
Came through what's being called BTS images of my colleague and a friend #SabaQamar's recently done photoshoot which is spreading on social media like wildfire, I'm deeply saddened by this act, this is not us and we shouldn't take pride in it in any manner! #support #friendship pic.twitter.com/T17zud6k90

— Adnan Siddiqui (@adnanactor) July 20, 2018
https://www.instagram.com/p/BldWorDjxNW/?utm_source=ig_share_sheet&igshid=1ejbyzvawpd2a