Farhan Saeed Calls Out Pakistani Celebrities For Leaving the Country Before Elections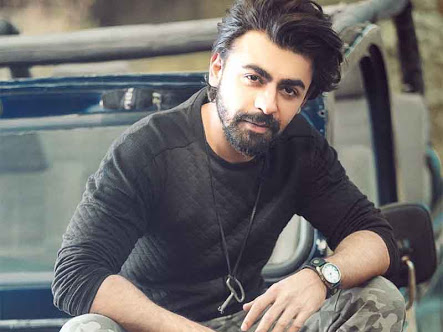 Elections 2018 are to take place this week. With the preparations in full swing many celebrities have been speaking up about the importance of making your vote count and some have also declared who they are going to vote for.
Farhan Saeed has also been very active on social media, has declared sides and has also shared his opinion over those in his fraternity who are not casting their votes.
Farhan took to Twitter to call out various members from the entertainment industry who are ' traveling abroad at such a crucial time'
He shared how it is 'heart-breaking,' and urged Pakistanis to not 'take our country's future for granted.'
All the people from my fraternity & otherwise travelling abroad at such a crucial time is so heart-breaking . Please let's not take our country's future for granted. #Elections2018 #PakistanElections

— Farhan Saeed (@farhan_saeed) July 23, 2018
Twitter users also shared in Farhan's sentiment abouy celebrities leaving the country for Toronto and preparing for Hum Awards.
What a shame!!
So many overseas Pakistanis r traveling back to Pakistan just to vote
And these ppl r going out of Pakistan?? Just for the ceremony?
Shameful

— Nasreen (@Nas_k27) July 23, 2018
Speechless. pic.twitter.com/xY0ucSqIzL

— Aamenah Khan (@aamenah_khan) July 23, 2018
Yes indeed. I second you. This is just so sad to see. People follow our celebrities and they're leaving for Canada one after another which is just so heartbreaking to witness.

— abeera⁷ (@abeerayy_19) July 23, 2018
I'm so glad that someone said this out loud. I wish everyone would understand how crucial it is to get out and vote. For our own present and future.

— SMP (@S_Pardhan621) July 23, 2018
Really appreciate your effort for persuading people for this election.#vote_For_pakistan

— Faiza khan (@faizakhn1999) July 23, 2018
What do our readers think about the matter? Do let us know in the comments section below.