Kayseria's Creative Director Says He "Supports Sexual Harassment", Leaves People Livid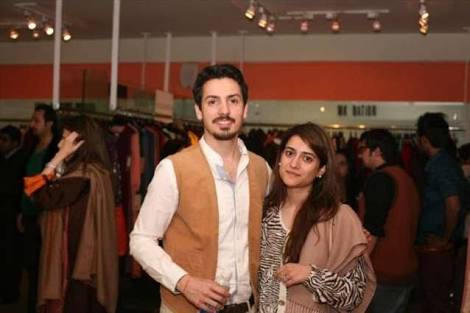 Last night, a protest was held in Lahore at the premiere of Teefa In Trouble due to Ali Zafar's sexual harassment case.
Similar protests have taken place earlier at a restaurant and the Karachi premiere of the movie, calling for the boycott of the movie. The protestors urge people to boycott the film based on the fact that Meesha Shafi and other women have come forward with allegations of sexual misconduct toward them by Ali Zafar.
A number of big names attended the premiere last night and one of these people included Walid Zaman, who is the Creative Director at Kayseria and is also the son of Hameed Zaman, the owner of Bareeze.
A Facebook page run under the title Girls At Dhabas, was also part of the protest and was live streaming it on Facebook.
In the livestream, while  Walid made his way to the venue with his wife, the protestors asked them questions regarding their attendance and support for an alleged sexual miscreant.
We have it on film. pic.twitter.com/K9nxP3qjkF

— Faizan. (@thoraoffbeat) July 20, 2018
Waleed Zaman replied to protestor's questions with, "because we support the sexual harassment of women"
The entire incident was caught on the Facebook live feed and thus began the backlash and rightfully so.
Given the #MeToo movement which has swarmed every corner of the world, and under which the likes of Meesha Shafi also spoke up, it is imperative to understand that this is a matter not to be taken lightly. Sexual harassment exists and is highly and deeply rooted within our socities, has ruined lives and thus cannot be made fun out of.
While Walid Zaman has issued a public apology, it isn't the one many were hoping for from a man of his position.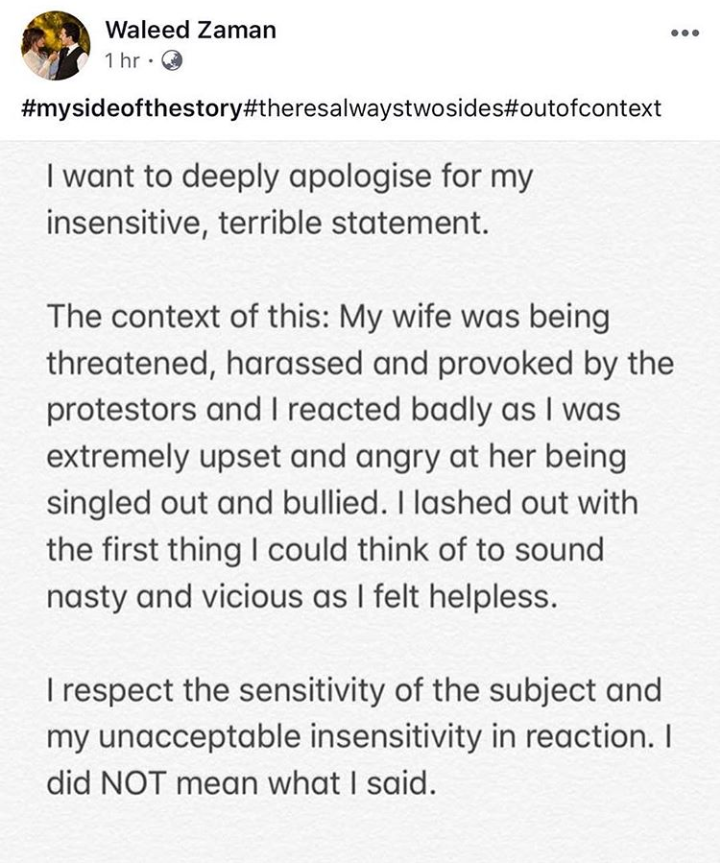 The apology has further angered people.
Make waleed zaman face the consequences of his words. spread his face and his actions everywhere you can. let everyone know what type of person he is and what he strives for. #BoycottTeefa

— mahnoor (@moneycombe) July 20, 2018
https://twitter.com/teepusahab/status/1020392322138361856?s=19
https://twitter.com/oodlepoodle/status/1020400588046073857?s=19
Let us know about your thoughts on the matter.