Reham Khan Is Writing The Book, "The Real Imran Khan".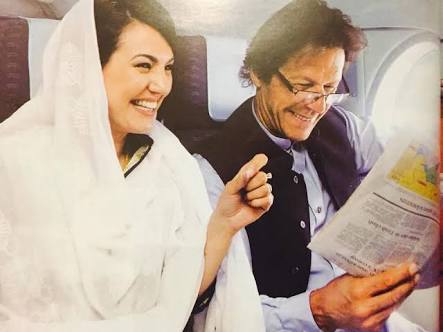 LONDON: According to a British newspaper Daily Mail, Pakistan Tehreek-e-Insaf (PTI) chairman Imran Khan's former wife Reham Khan is writing an 'explosive book' in which she plans on telling the 'truth' about the 63-year-old politician.
The marriage between Imran and Reham ended even before the couple could celebrate their first wedding anniversary and the national 'bhabi' (the urdu term for elder brother's wife) suddenly became the target of attacks on social media.
According to the British newspaper's diarist Sebastian Shakespeare, Reham Khan is writing the book to have her say.
The book according to an unnamed friend will show the world "the real Imran" adding, "she has taken a lot of unfair abuse. Reham wants to write this book and stand up for all the women of the world who have been silenced."
Source:Geo News.