PSL 5 Host Ahmed Godil Suspended By PCB!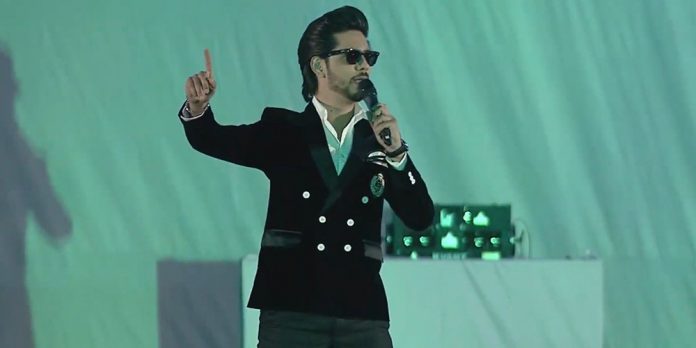 PSL 5 opening ceremony was officiated on 20th February at National Stadium Karachi. Cricket lovers and fans criticized the opening ceremony for various reasons. Ahmed Godil, being one of them, who opened the ceremony as a host.
Godil later stated that he wasn't even aware that he was live on national television and whole nation is watching him. However, this incident had led to a massive backlash and trolling on social media (read more about it here).
Now, it has been reported that the ground host of the show, Ahmed Godil has been fired by the PCB 'due to unprofessional behavior and indiscipline.'
In A Video, Godil Confirmed That He Had Been Sacked By PCB. Watch Here:
https://www.facebook.com/The.Godil/videos/627016068131445/?v=627016068131445
Ahmed Godil was also found speaking about Ali Zafar and his harassment case publicly in regard to PSL.
Watch Here:
Later, Godil also took it to his Facebook and highlighted the fact that he was told by the authorities that he was suspended because he spoke about Ali Zafar publicly, to which he replied,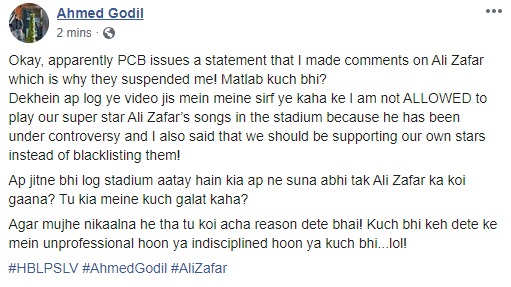 Stay tuned to Brand Voice for more news and updates!