PSL 4 Song Ft. Fawad Khan is Here And People Have Mixed Views About it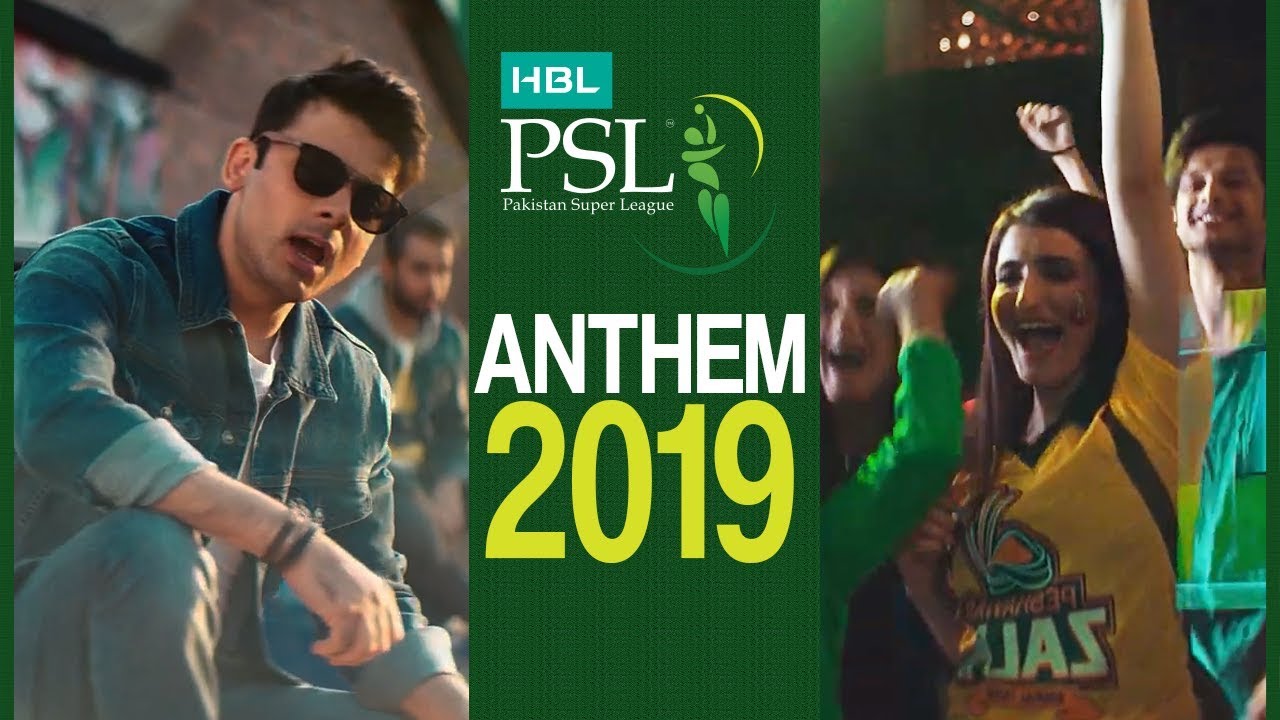 The most awaited song of the year is here! #KhelDeewanoKa is the official anthem of PSL 4.
The song has been lent a voice by Pakistan's heart-throb Fawad Khan and is written by the talented Shuja Haider.
The song seems catchy, fun, and lively on the onset, however, Pakistani's have mixed reviews to give about it.
Since the first edition, Ali Zafar had been the voice behind PSL's happening anthems, including 'Ab Khel ke Dikha' (2016) 'Ab Khel Jamay Ga', (2017) 'Dil Se Jaan Laga De' (2018). However, this time Fawad Khan was the top pick for the anthem.
IT HAS ARRIVED! ???
The official anthem of the #HBLPSL 2019 by @_fawadakhan_ ft. Young Desi, #KhelDeewanoKahttps://t.co/P4nSglVOpU

— PakistanSuperLeague (@thePSLt20) January 18, 2019
You can listen to the full song here 
Fawad is also set to perform the anthem live at the opening ceremony of PSL 4 in the UAE along with Young Desi, Junoon, Aima Baig, Boney M, and the international sensation Pitbull!
Here's a gist of what people have to say:
Me after listening to Fawad Khan #PSL4Anthem pic.twitter.com/4aMCJP0721

— محمد عمار بن لطیف (@iMUBL) January 19, 2019
Fawad Khan, after successfully ruining #PSL4Anthem pic.twitter.com/N5uc0Fx3LU

— Tariq Aziz (@itariqaziz) January 18, 2019
People who think Fawad Khan can't sing, haven't heard of EP in their entire life. They think FK got #PSL4Anthem bc of good looks.
I know it's bad but the lyrics are bad not the singers. FK was successful singer way before he started his acting career. #PSL4 #KhelDeewanoKa

— ARSALAN (@_ArsalanAli) January 18, 2019
https://twitter.com/AabdulR/status/1086314179563343873?ref_src=twsrc%5Etfw%7Ctwcamp%5Etweetembed%7Ctwterm%5E1086314179563343873&ref_url=https%3A%2F%2Fwww.mangobaaz.com%2F
"Fawad Khan"my all time favorites fawad khan just in one hour i played the PSL 4 anthem 10 time

— Esa Khan (@EsaKhanpti) January 19, 2019
What are your thoughts about the new anthem? Share them with us in the comments below.