Lahore's First All Day Breakfast Restaurant Opens Its Door For Customers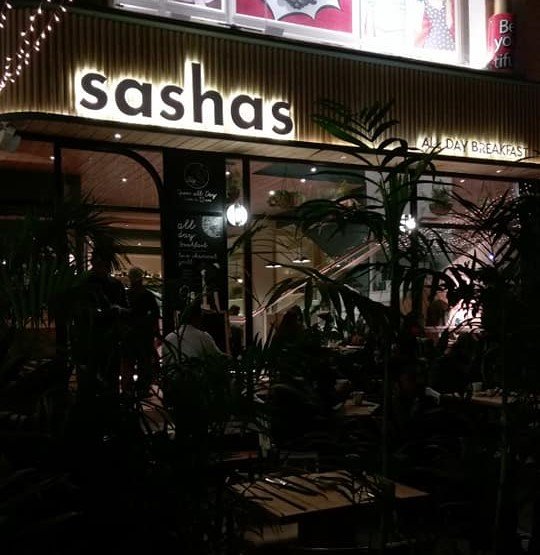 For most people Sundays are for lazy-ing around, after a hectic routine throughout the week days. We all enjoy the leisure of waking up late and most of us grab our breakfast late.
While most eateries have a set time for their breakfast menu to be offered at, a new restaurant has opened up in Lahore which offers an all day breakfast!
All day restaurants like Denny's don't exactly exist in Pakistan. Maybe it's just not something people like, after all, brunches run pretty late on the weekend. But a new restaurant in Lahore wants to challenge that notion.
Sashas, the brainchild of owner Saad Naseer, just opened its doors among Gulberg's popular Mall 1 restaurant scene between Burning Giraffe and Mocca. Saad wants to keep a desi-contintental menu because he believes that naashta cravings are strong enough to warrant it.
Sashas aims to serve from 8 am in the morning till 12 am midnight. Their classic English breakfasts includes beans, eggs, sausages and toasts to French toasts and Lotus cookie pancakes.
Source: rubiamoghees/Instagram
Don't have a liking for English breakfast? That is no problem at all. You can jump to desi, local food where they offer an omelette with shami kebabs, halwa puri and nihari with crisp naan.
Source: faysal_hussyn/Instagram
However, if you're the only one in your group who is not interested in having breakfast at 8 pm, Sashas also has a regular menu with non-breakfast options. Lunch and dinner options don't take up a significant portion of the menu. However, there are popular options in salads, pastas, sandwiches and burgers.
Additionally, the restaurant's atmosphere which looks especially beautiful during the nighttime when the lights are on, will definitely satisfy your aesthetic needs and you can grab a seat in their outdoor sitting area.
Will you try this new restaurant? If you do, share your experiences in the comments below!