PEMRA Places Ban on Advertisements & Broadcasts Featuring Indian Artists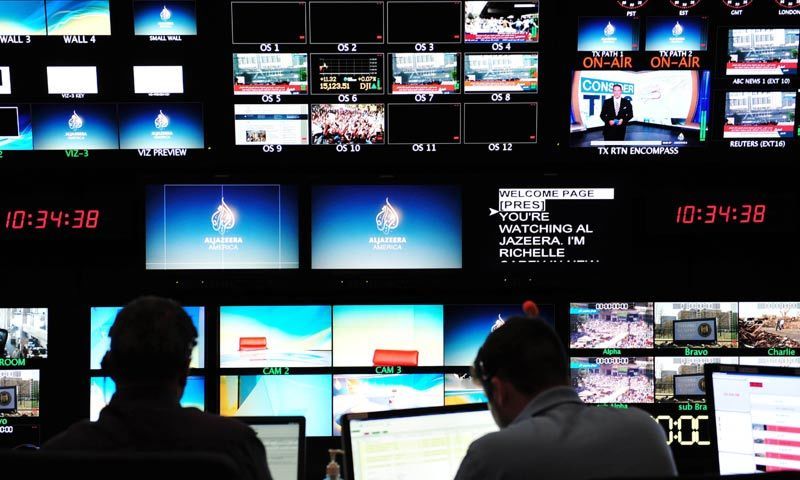 Pakistan Electronic Media Regulatory Authority (PEMRA) has imposed a ban on the broadcast of advertisements produced in India and those which feature Indian artists.
The authority has issued a notice to all radio as well as television channels to ban the display of Indian content as well as artists.
The notice clearly details that channels are not allowed to air any prohibited content since the Supreme Court's orders issued last year October.
The order shares that adverts of products with the Indian flag or labels reading 'produced in India' are being aired.
Furthermore, it reads that the government of Pakistan had declared 15th August as 'Black Day' to show solidarity with Kashmir. Yet, Indian ads and products were being displayed and ads being aired on channels.
"Besides, the appearance of Indian characters on Pakistani TV screens aggravates miseries of Pakistanis who are perturbed over Indian atrocities on Kashmiri brethren," reads the statement.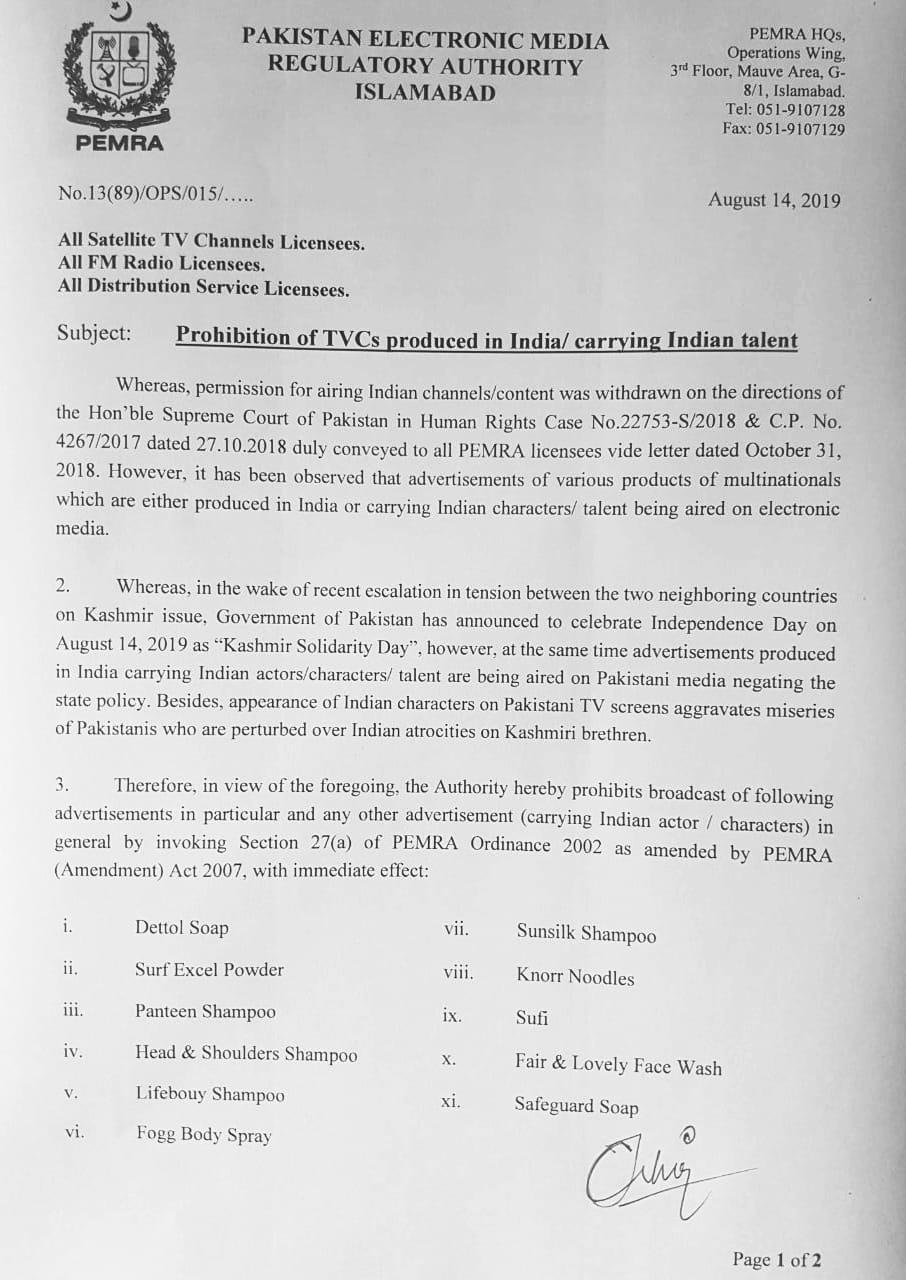 The products mentioned in particular by PEMRA for airing Indian talent in their advertisements include:
Dettol soap,
Surf Excel powder,
Pantene shampoo,
Head & Shoulders shampoo,
Lifebuoy shampoo,
Fogg body spray,
Sunsilk shampoo,
Knorr noodles,
Sufi,
Fair & Lovely face wash,
Safeguard soap
Moreover, non-compliance will lead to severe consequences of against broadcasters.
Stay tuned to Brand Voice for more news and updates.