This Pakistani Fashion Designer Showcased Her Collection At The New York Fashion Week & It Was Remarkable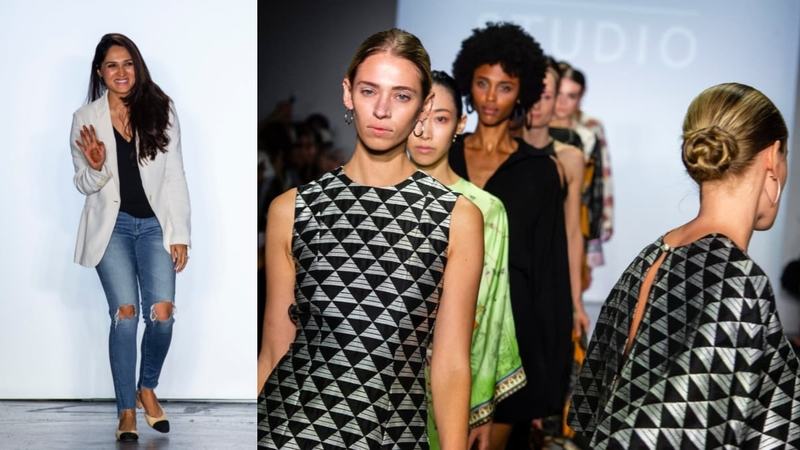 This past September, Sania Maskatiya became the first Pakistani to ever be selected to show at the prestigious New York Fashion Week.
Maskatiya was chosen by the 'Council Of Aspiring American Fashion Designers' (CAAFD) and presented her western line by the name of 'Sania Studio'.
This is a big deal and it seems like Sania Maskatiya impressed as she was chosen to show her line again at the 'Fall/Winter 2019' New York Fashion Week.
Most fashion weeks in the world are ahead of the seasons, which is why fall and winter lines are being in the shown at the beginning of 2019. These shows dictate the trends that the world will follow in the coming year.
And Maskatiya did not disappoint. Her collection which played with black and white, garnered a lot of support from the fashion fraternity as well as the general public.
With a fusion of eastern and western attires, she came up with remarkable pieces. Take a look below.
https://www.instagram.com/p/Bt0j4dyFxHr/?utm_source=ig_embed
https://www.instagram.com/p/Bt1VH_ZAFVG/?utm_source=ig_embed
https://www.instagram.com/p/Bt1i6pqHTvj/?utm_source=ig_embed