Netizens Rejoice As Justice Ayesha Malik Expected to Become First Female Supreme Court Judge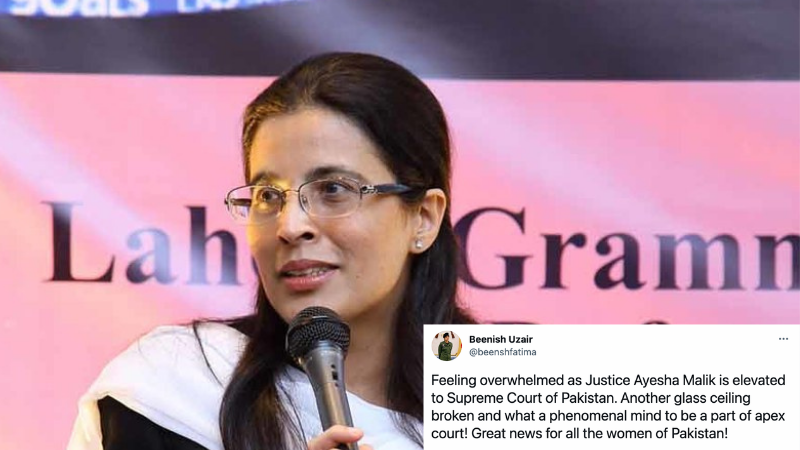 Justice Ayesha A Malik is expected to become the first woman judge to be elevated to the Supreme Court and people across Pakistan are celebrating. She has been nominated by Chief Justice Gulzar Ahmed and will be elevated to the apex court when the Judicial Commis­sion of Pakistan meets on September 9.
If elevated to the apex court, she will remain judge of the Supreme Court until March 2031. The current sanctioned strength of the court is complete with 17 judges so Justice Malik will fill the vacant when Justice Mushir Alam reaches superannuation on August 17.
News of her elevation had many Twitter users celebrating. Many rejoiced that there would finally be a woman judge on the Supreme Court roster and said Justice Malik was smashing glass ceilings.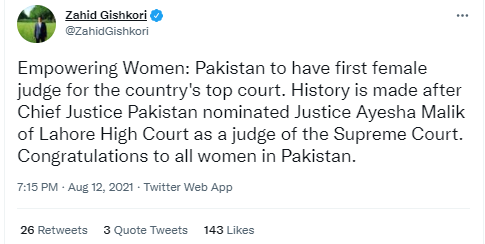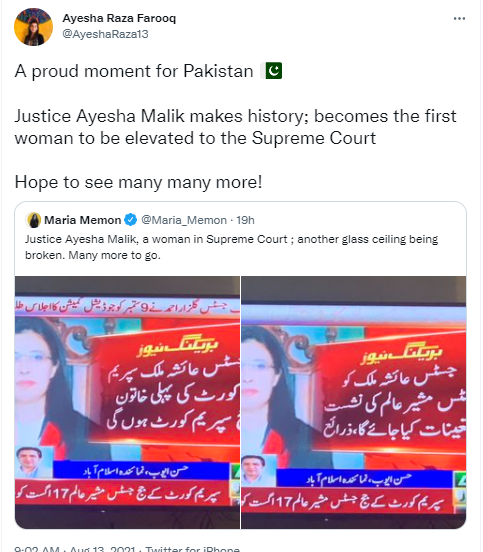 As people continue to celebrate Justice Malik's elevation to the top court, they are hopeful that while she may be the first woman to become a Supreme Court judge, she won't be the last.