Microsoft Confirms Talks to Buy TikTok; Aims to Finish Deal by September 2020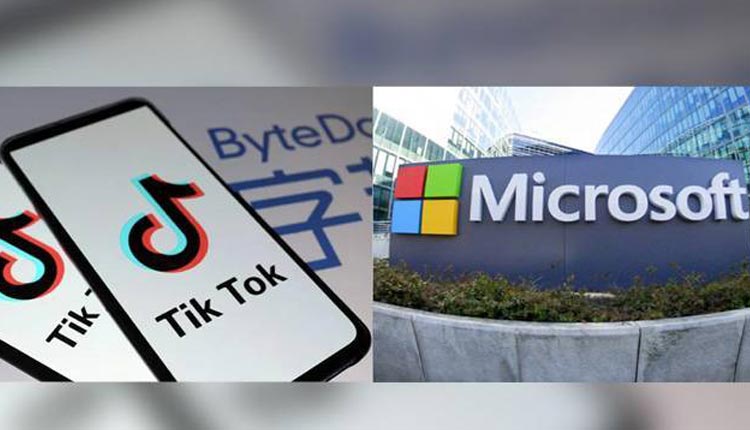 TikTok is one of the most popular applications to be developed to date and has become a global sensation. The application, owned by parent company ByteDance, has established itself as a benchmark in multiple diaspects.
Brands are now opting to use out-of-the-box marketing on the platform to reach more youth as the database comprises of more than 1 billion users.
Now, according to recent reports, Microsoft Corp is interested in acquiring TikTok from ByteDance. It is expected that the acquisition will be completed by September 2020 if all things go according to plan.
On Sunday (2nd August 2020), Microsoft confirmed its interest in exploring the purchase of the video platform. In a blog post, the leading tech titan shared how it has already discussed security concerns with US President Donald Trump, and it plans to seal the deal with ByteDance by mid-September.
Microsoft fully appreciates the importance of addressing the President's concerns.

It is committed to acquiring TikTok subject to a complete security review and providing proper economic benefits to the United States, including the United States Treasury.

Microsoft will move quickly to pursue discussions with TikTok's parent company, ByteDance, in a matter of weeks, and in any event completing these discussions no later than September 15, 2020.

During this process, Microsoft looks forward to continuing dialogue with the United States Government, including with the President, – the Microsoft blog read.
If the Satya Nadella led company is successful, it would mean that Microsoft would be in charge of all operations and decisions for TikTok in the United States, Canada, Australia, and New Zealand.
Because privacy is a huge concern, and given that TikTok has had a colorful past when it comes to exposing data of minors and other individuals, Microsoft has ensured that all data within the United States will remain within the borders and will not be shared with other countries.
Have anything to say about this news piece? Share your thoughts in the comments section below.
Image source: Google