Messi wins his First International Trophy in Copa America!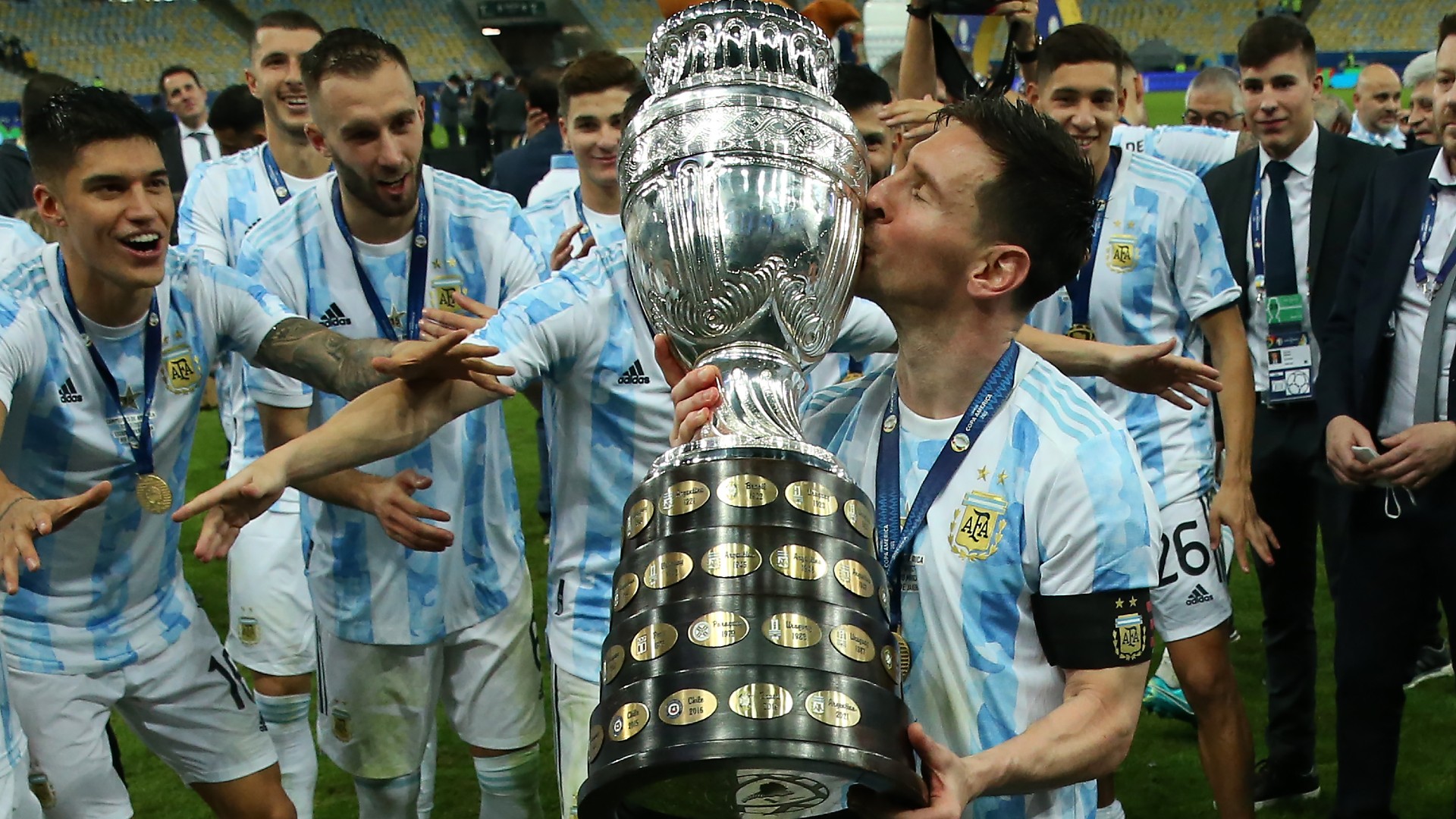 On Sunday, 11th July, Copa America 2021 ended with Argentina holding the winning trophy. Fans, globally, were ecstatic and contented when the world witnessed Messi holding his first international trophy.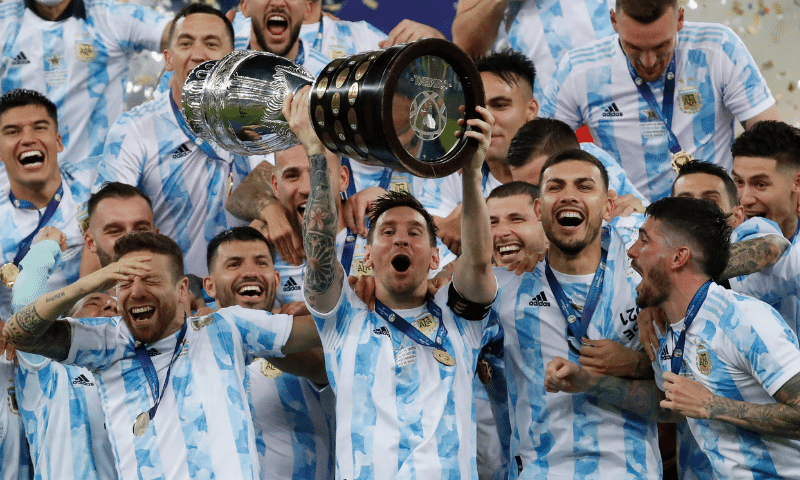 Argentina played off against Brazil. The fans were calling this a Messi v Neymar final. The match was exceptionally crucial as both teams have established themselves as rivals of the tournaments. Brazil, the defending champions were looking to renew their title, whereas Argentina, who had not won the Copa America title since 1993, were looking to end the trophy drought and Messi looking to finally lift a trophy for his national team.
After a nerve wrecking match, Angel Di Maria scored a goal against Brazil, bringing the score to 1-0 and winning the match for Argentina.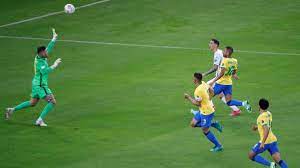 The fans were overjoyed as they Messi win his first international trophy. He was also awarded with title of Best Player of Copa America 2021 because of his goals, assists and leaderships. The legendary player himself was seen to be teary eyed when he called his son, showing him his medal.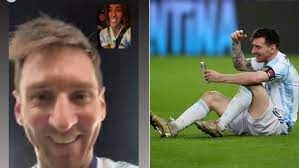 The win for Argentina in the tournament has given them their 15th winning trophy. Copa America included 10 teams from the South American continent, divided into two groups of five teams each.