Mehwish Hayat And Aamir Liaqat Land in a Twitter Fight.. Again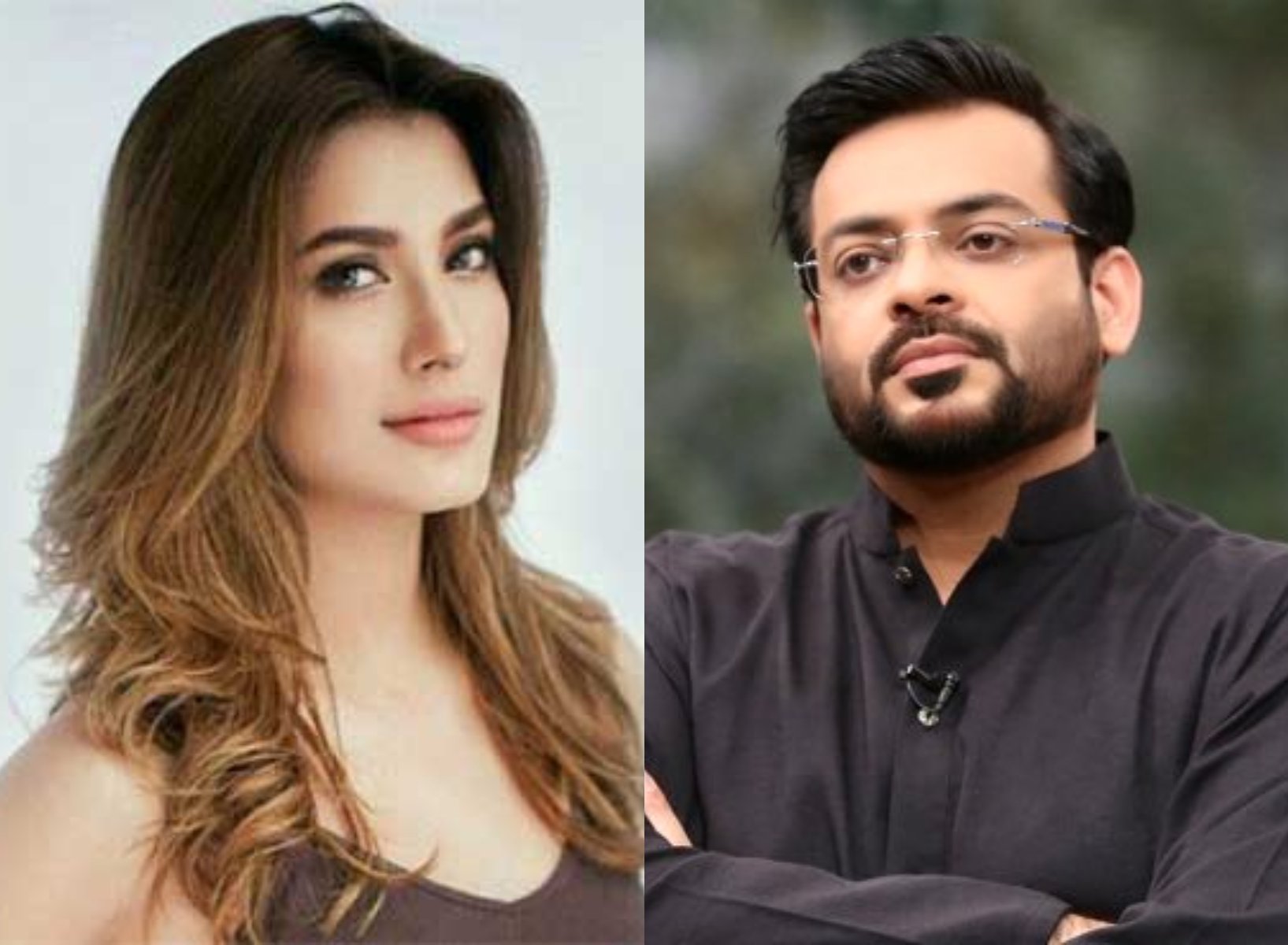 It happened a while back when Aamir Liaquat called out Mehwish because he thought her movie 'Load Wedding' defamed him.
And should I not sue your movie load wedding where your entire movie revolves around me, defaming and wrongly portraying my character WITHOUT my consent? As an artist you did not only work in such a movie but you failed to stop the nonsense in it. Shameful! https://t.co/lg7EqZ3W7v

— Aamir Liaquat Husain (@AamirLiaquat) March 15, 2019
Since then, Aamir Liaqat has repeatedly gone after Mehwish Hayat attacking her directly or indirectly on Twitter.
یہ تمغہ امتیاز واپس لیا جائے یا نہ لیا جائے دینے والوں کی مرضی
مگر
اِنہیں امتیاز اسٹور سے نیا تمغہ اتیاز ضرور دے دیا جائے رہ گئے احسن خان تو وہ "بے چارے" ہیں! https://t.co/YgE9aY3fHs

— Aamir Liaquat Husain (@AamirLiaquat) October 9, 2019
What occurred most recently was Mehwish Hayat had commented on the current US- Iran tensions.
As an advocate of international peace, Mehwish criticized the US President for disregarding global peace with the recent killing of a top Iranian General.
Can't believe that just 72 hours into 2020 & the world is already teetering on the edge of war. I guess this is wht happens when the "leader of the free world"takes unilateral decisions without regard for international laws. This isn't just abt Iran &USA.God protect us #Soleimani

— Mehwish Hayat TI (@MehwishHayat) January 3, 2020
In response, Aamir Liaquat took a shot at Mehwish for not aligning herself with the country's foreign policy
He stated that Mehwish shouldn't feel the responsibility of giving distinguished statements, just because she had received a national award. Also, she had no reason to support Qasim Soleimani.
تمغہ امتیاز کا مطلب یہ نہیں ہے کہ آئٹم گرل امتیازی بیانات دیں، اُنہیں پاکستان کی پالیسی کے ساتھ چلنا چاہئیے اور ویسے بھی قاسم سلیمانی اگر حیات ہوتے تو کیا ایران میں انہیں پرفارم کرنے بلاتے؟ https://t.co/NfDnwFaPSo

— Aamir Liaquat Husain (@AamirLiaquat) January 5, 2020
What is interesting is that, he didn't tweet all of this to Mehwish directly. He expressed his views on a publication sharing Mehwish's statement.
But Mehwish didn't sit back silently and clapped back at Aamir with a response
This "item girl" is exercising her democratic right to have an opinion whereas you keep stooping to making personal jibes and nothing more. Man up! BTW whatever happened to the case you were filing against me for "Load Wedding"? I have been waiting with bated breath …

— Mehwish Hayat TI (@MehwishHayat) January 5, 2020
Mehwish called out the personal attacks and also reminded him of the defaming suit he was supposed to file against her.
Have anything to say about this story? Share your thoughts in the comments section below.