Maalik – To be released in UAE on October 13.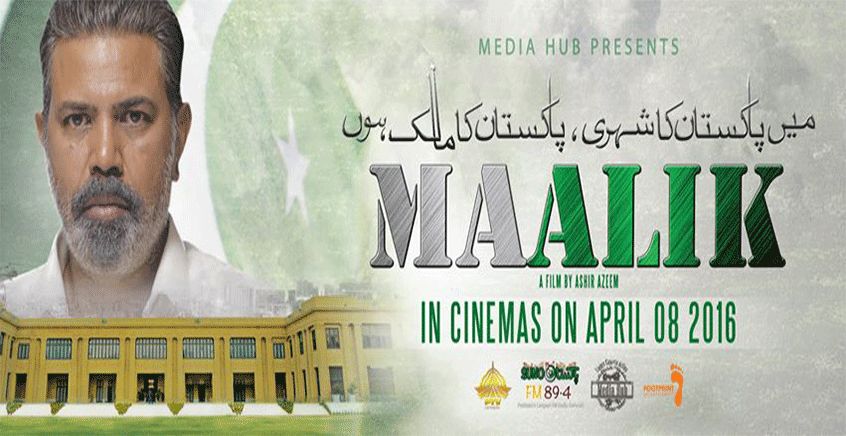 For all those who don't know already, Maalik is a Pakistani political, thriller film made by Ashir Azeem. The film handpicked a number of renowned and talented stars from Pakistan including Farhan Ally Agha, Sajid Hassan, Hassan Niazi, Adnan Shah, Rashid Farooqi, Ehteshamuddin, as well Ashir Azeem himself. The movie Maalik was released in Pakistan on 8th April 2016, however, the film created a lot of news and buzz on media, and was banned for political reasons.
After fighting battles for long, the makers of the film Maalik have finally found a way to showcase their film, as it will be premiered on an international platform in UAE on Thrusday, 13 October 2016.
Ashir Azeem, the man behind the idea of this film believes that many people will be able to relate to this film. The film covers a variety of topics based on democracy, politics, as well as struggle. It depicts the notion that people belonging to different sects in Pakistan, even though willing to live in harmony, are divided by the politicians themselves who have their personal motives.
Azeem argues that his film is unfairly criticized. He says: "It was a long court battle… The ban on my film wasn't justified, but [it is] back in the cinemas [in Pakistan] now."
Considering that many quality films like Maalik are being produced, the revival of Pakistani cinema has finally begun after a long time. Even though entertainment is one factor which is to be considered when making a film, however, it is equally important to produce films which are socially and intellectually stimulating in order to educate our society in subtle ways.
The film Maalik is also said to release in cinemas across Canada, UK, USA and Australia soon. The team of Maalik took to their message regarding the release of the film to social media where they expressed their excitement on the release of Maalik on an international level.