Daring to defy – Khuda mera bhi hai is coming soon.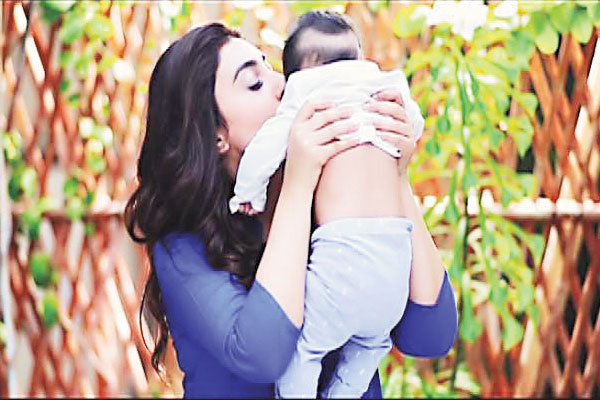 After the success of the drama serial Udaari which was aired on HUM TV and highlighted a bold issue like child abuse, a new TV serial titled 'Khuda Mera Bhi Hai' is coming soon on ARY Digital. The drama serial is said to cover and highlight another taboo topic in our society, which is transgenderism.
The story will revolve around a married couple (characters played by Ayesha Khan and Jibran Syed), who give birth to a transgender baby. What follows will be the implications and the drama that will entail the family as well as in case of the child.
The trailer opens and shows a worried mother (Ayesha Khan) telling her husband that even though he is confused about keeping their new born child, she is not. She expresses her disappointment by telling him that she thought having a child would strengthen their relationship, but what she experiences is entirely opposite of what she expected. What reverberates with the viewer is that one powerful scene/line in the end of the trailer where a transgender says "Nahi paal saki gi tu issay. De day humien" (you won't be able to bring it up. Give it to us). The fact that a transgender and the people surrounding one face a challenge in terms of finding acceptance living with the 'normal' people in a society like ours, is what makes their survival difficult.
We say ARY Digital has followed in the footsteps of HUM TV and has dared to defy the norm of producing typical family dramas, by bringing into focus a pressing issue in our society with regard to transgenders. With all the praises, the upcoming drama serial is receiving we are excited to see how this show will turn out to be and the kind of impact it will leave on the Pakistani audience.
We are looking forward to more powerful dialogues/monologues in the drama serial that will hopefully prove educational and at least encourage change in the perception of transgenders in our society.