Latest: Indian Movies Banned In Pakistan.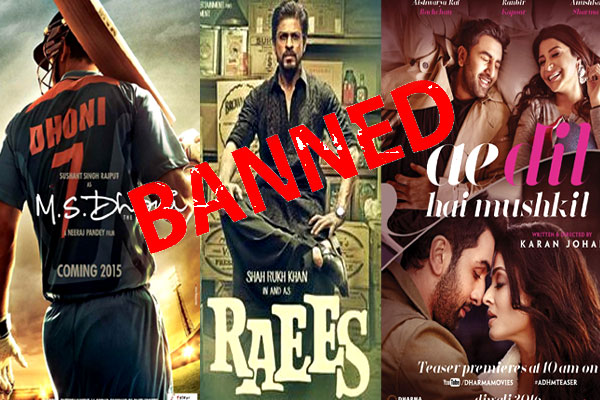 Brand Voice: As tension rises between India and Pakistan post Uri attack, and extremist Indians threatening Pakistani artists to leave the country, Pakistan has now ordered to ban Indian films in response.
According to local media reports, Pakistan is not going to screen any Bollywood movie from October 2016 onwards.
Bollywood movie 'MS Dhoni: The Untold Story' is about to release on September 30, which is unlikely to be showcased in Pakistan thanks to strained relations.
Previously, an Indian extremist party Maharashtra Navnirman Sena (MNS) that figured out that this was the right time to come out of political obscurity gave Pakistani actors in India a 48-hour deadline to leave the country.
This threat by the extremist group was followed by another one by an Indian journalist, Soumyadipta Banerjee, who in a post told Pakistani actor Fawad Khan and others to leave the country.
While Pakistan banned the screening of Bollywood movies, the entire cinema business is going to be affected as our cinemas rely on them for a steady flow of income. More than 70 percent of its business comes from Bollywood and Hollywood.
Courtesy: Madiha Shakeel; Recorder.