Bollywood Celebrities Backing Up Their Army, While Pakistani Stars Remain Silent.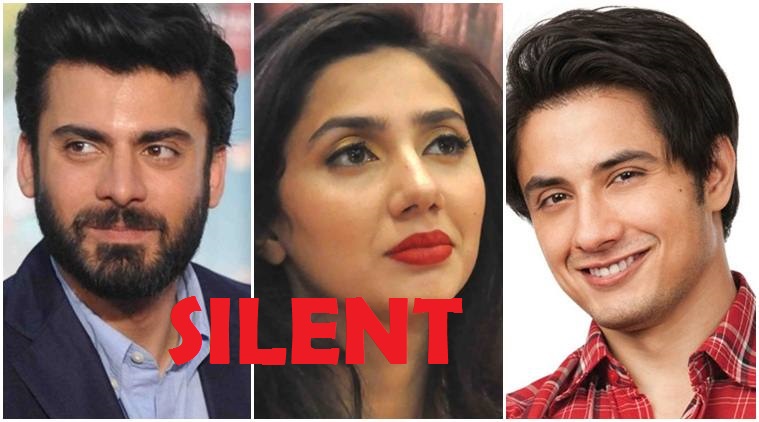 Brand Voice: After India's so called surgical strike across the Line of Control (LoC) on Wednesday night in Pakistan- occupied Kashmir (POK), Bollywood stars have shown their full support to their Forces, backing up Indian Army through their Social media accounts (Twitter).

We do not have any issue what they are doing, they might be nationalist and showing their love to their country and their Army.
On Contrary, we have not heard anything from Pakistani Artists/Stars, backing up our Army or condemning the lame Indian claims of Surgical strikes.
On Facebook, Only Hamza Ali Abbasi has been speaking his heart out against India and their camapign to defame Pakistan.
Few of the Tweets Of Indian Bollywood starts are below.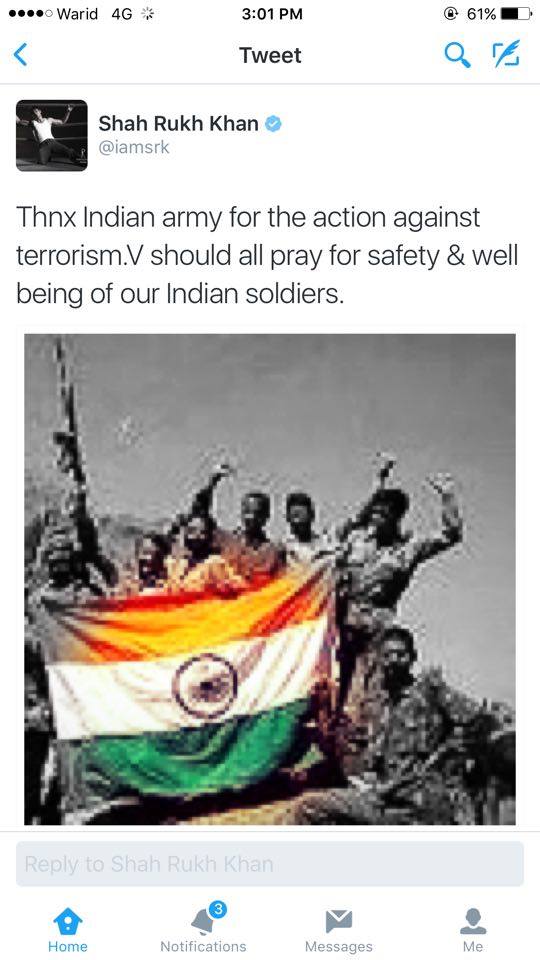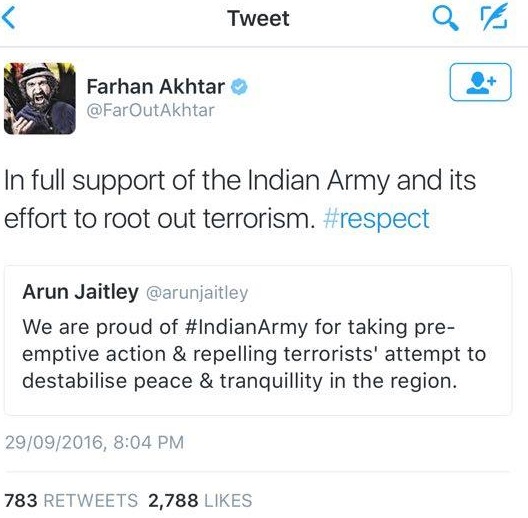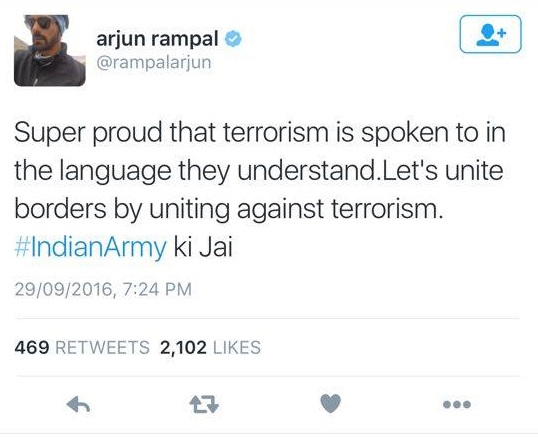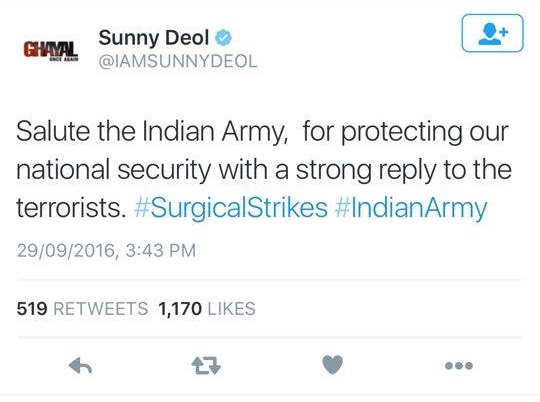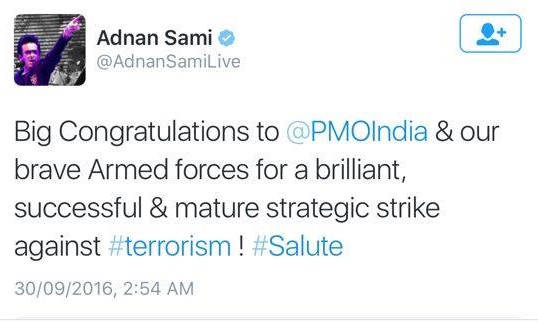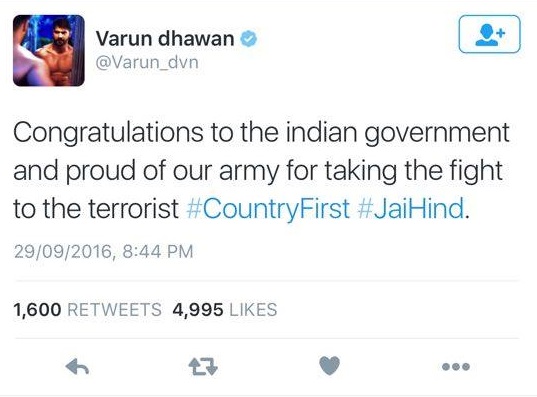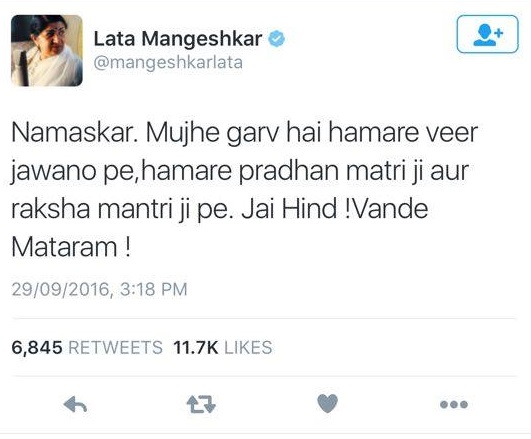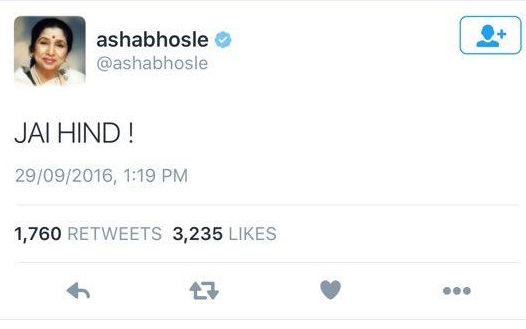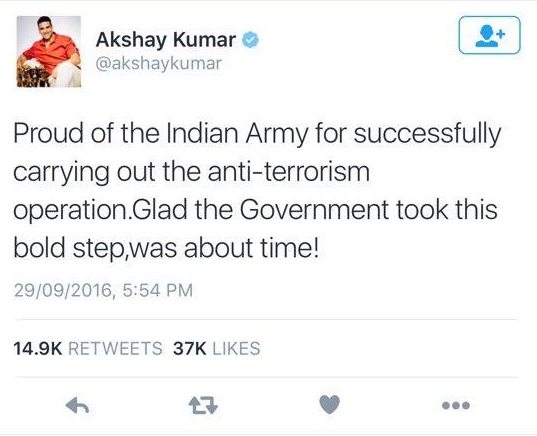 The silence from Pakistan actors is a big question mark ??