Kraft Launches A New Limited Edition Ice Cream Flavor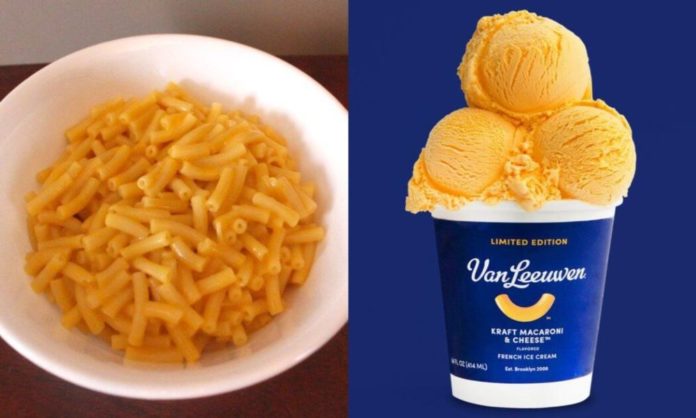 We have a piece of news for you. It's either going to go big or fall flat. But here's what it is…
Kraft, a food and beverage company, has partnered with Van Leeuwen for a limited edition mac and cheese ice cream flavor. Safe to say it is a limited-edition flavor, but the fact that the ice cream was sold out is still confusing. The company launched the flavor on July 14, on account of National Mac and Cheese Day. The flavor comes in a formulation of natural ingredients with no artificial flavors.
The companies "wanted to combine two of the most iconic comfort foods to create an ice cream with the unforgettable flavor of Kraft Macaroni & Cheese we all grew up with," said Emily Violett, senior associate brand manager for Kraft Macaroni & Cheese, in a news release.
The Twitter Reacts
Twitter was having a field day ever since the brand posted the new ice cream flavor news. The majority of the people were outraged at the idea. Some of them had very fiesty things to say; take a look.
Mac and cheese is a portion of comfort food for when you are not sure what to eat, yet we, like everyone else, are no amused by the idea of a frozen dessert.
Let us know if you would like to try it in the comments below.
Stay tuned to Brand Voice for the latest news and updates.