Karachi Based Café Introduces Braille Menu for Visually Impaired People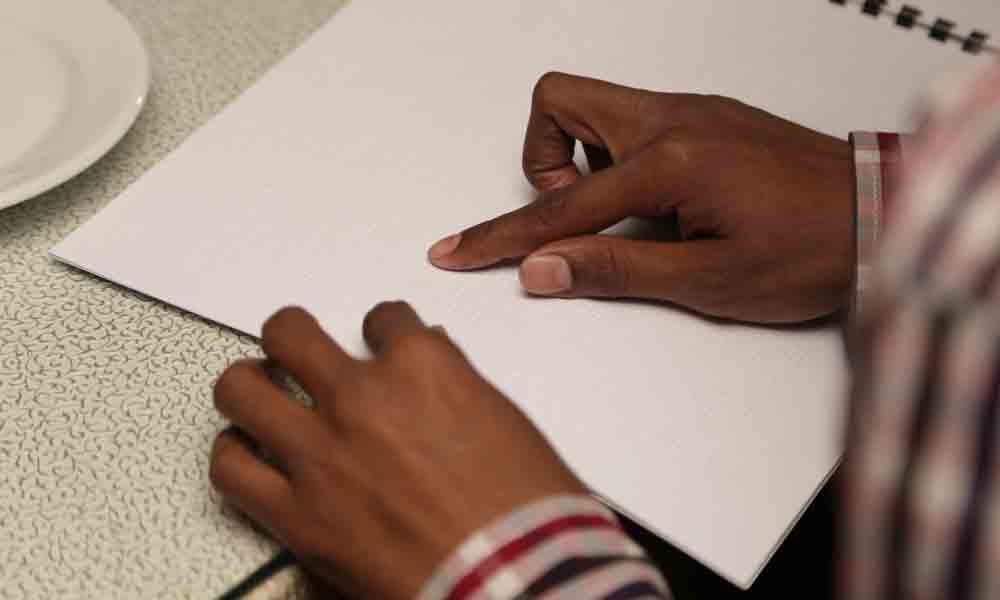 In times such as today, being socially responsible is an imperative step for brands and companies of all types.  People are increasingly becoming more aware of what is right and what is wrong when it comes to purchasing from these brands and companies that have us surrounded with innumerable products and services.
Taking the concept of corporate social responsibility in a positive manner, on account of the International Day of Disabled Persons, Jack and Charlie Café and Grill has launched the Braille food menu card for visually impaired people.
An innovative step such as this, has been taken by a restaurant located in Karachi's Khayaban e Sehar in order to facilitate blind persons or people with vision impairment. This will help them to order their favorite dish from the menu on their own and with ease, without depending on someone else to read out the menu card.
The restaurant owners believe that the Braille Menu should be considered as a standard in every restaurant in Pakistan, and that their eatery has made this a reality for visually impaired citizens.
In a conversation on Facebook, Jack and Charlie Café and Grill thanked BINAE and Salman Elahi, who is behind the conversion of menu card into Braille form.
JACK AND CHARLIE IS THE FIRST MEDIUM SIZE RESTAURANT IN PAKISTAN TO TAKE THE INITIATIVE OF LAUNCHING BRAILLE FOOD MENU.

IT ACCOMMODATES THE NEEDS OF PEOPLE WHO ARE BLIND OR HAVE A VISION IMPAIRMENT. WE BELIEVE HAVING A BRAILLE MENU SHOULD BE MORE OF A STANDARD THAN A GESTURE.

TODAY, PEOPLE ACROSS THE WORLD ARE CELEBRATING THE INTERNATIONAL DAY OF DISABLED PERSONS. WE BELIEVE THIS DAY SHOULDN'T BE THE SAME CLICHE AS EVERY YEAR, WHERE FOR ONE DAY EVERYONE IS ORGANIZING THE EVENT AND TALKING ABOUT DISABILITY RIGHTS, AND TRENDING FOR FEW HOURS ON SOCIAL MEDIA. EVERYONE IN THEIR PERSONAL CAPACITY SHOULD TAKE A STEP FORWARD TO DO SOMETHING BETTER FOR THE PEOPLE WITH SPECIAL NEED BECAUSE DISABILITY IS A MATTER OF PERCEPTION.
People have of-course appreciated the step to a great deal and we do to. Kudos to the Jack and Charlie Café and Grill on taking this amazing step.
What do our readers think about this initiative? Do let us know in the comments section below.