Honor 7 Series showcases Khushiyon ka Full View with its newest TVC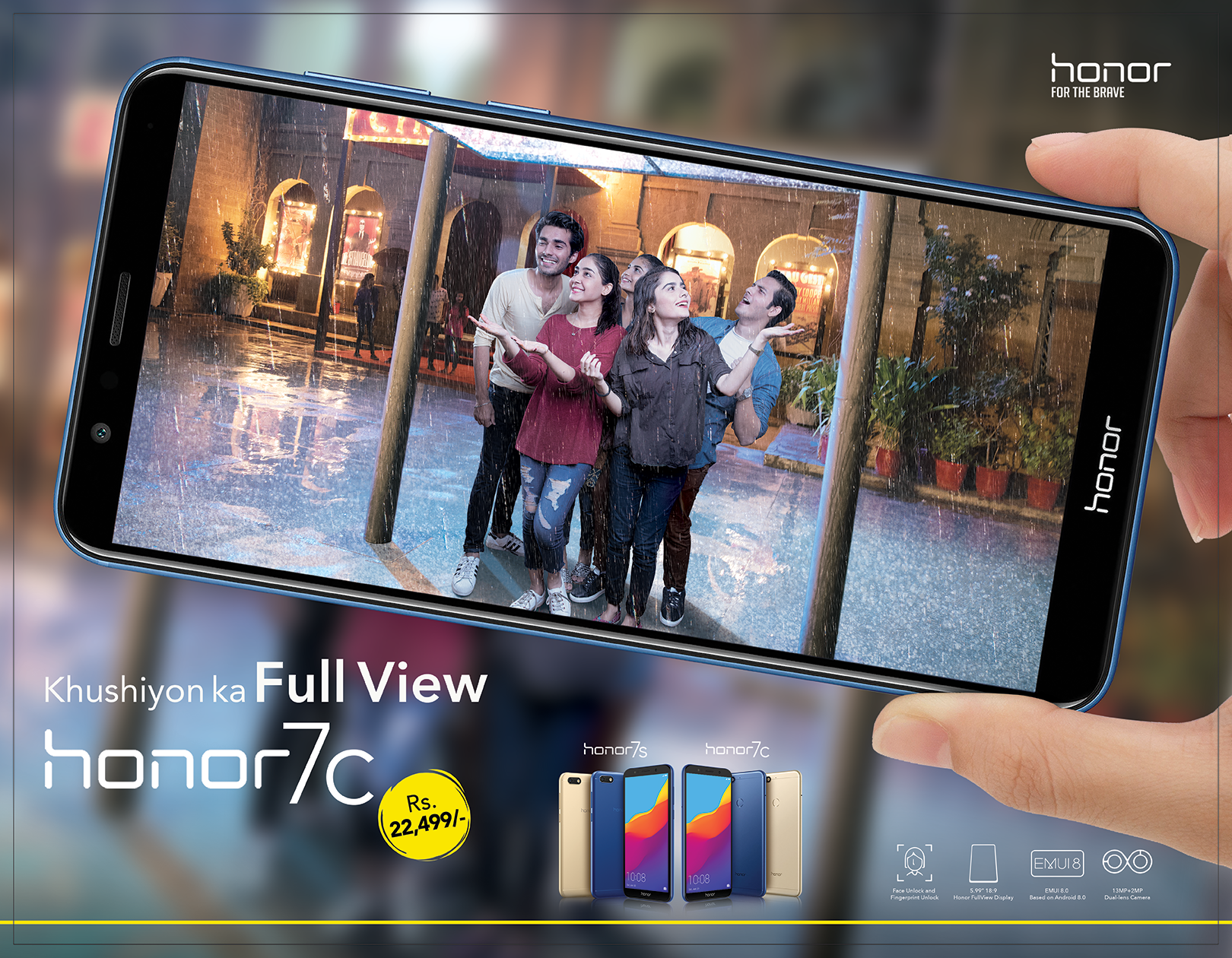 Honor kicked off its newest campaigns with a TVC for the Honor 7 series. The primary focus is on the Honor 7C and Honor 7S. Both smartphones are targeting the mass-market segment which makes them a great buy for those looking to gain maximum for value for money.
The TVC has a catchy jingle which made us sing along whenever it showed up on our screens. Have a look at what we're talking about.
The Honor 7 series smartphones have flagship features without being pricey. The Honor 7C is equipped with Face Unlock technology which is smart, safe and secure along with a fingerprint sensor at the back for more security. The high-definition 13MP + 2MP dual-rear camera and 8MP front camera with selfie toning light gives you an exceptional picture quality along with a large 5.99" Full View Display. The device also has a 3 Card Slot which covers all your needs. These flagship features are impeccably integrated in a slim metal body which is being offered at an exceptionally affordable price for just Rs. 22,499, get your hands on this amazing phone now.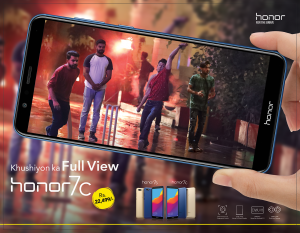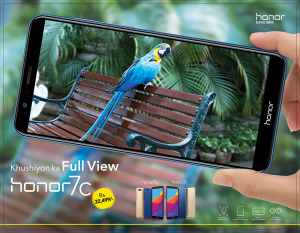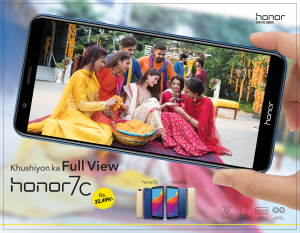 On the other hand the Honor 7S is equipped with a fast focusing 13 MP rear camera and a 5MP front camera with built-in selfie toning light which enables you to take amazing selfies. The Honor 7S has a 5.45" Full View Display screen for all your viewing needs. The device is equipped with a 3 Card Slot and expandable memory up to 256 GB. Equipped with a large 3020 mAh battery and receiver volume means you get clear listening even in noisy environments. With the Honor 7S view more and hear clearer. All these features are available in just Rs. 15,499 making it a great purchase. Become a part of the Honor family and buy the Honor 7S now .