Here's Where You Can Find The Best Shawarmas in Lahore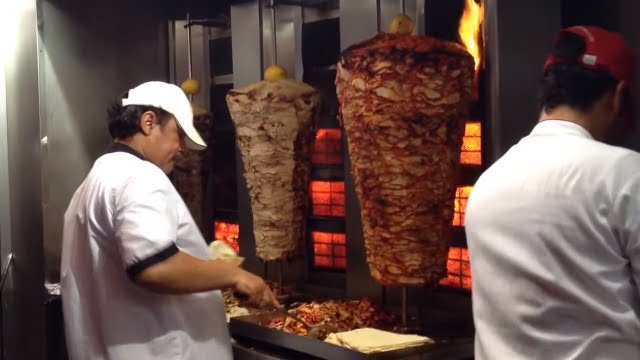 Lahore doesn't necessarily offer the most authentic shawarmas as per the original cuisine. However, here we have compiled a list of best places that still offer yummiest shawarmas in town!
Paradise Restaurant
Paradise started its operations in Lahore in 1982. The restaurant opened in Bahrain initially. With its Middle Eastern roots, the restaurant offers one of the best shawarmas in Lahore by maintaining an authentic Lebanese taste. Their chicken shawarma is the most popular item on their menu.
2. Cock 'n' Bull
Cock 'n' Bull offers a truly commercialized desi shawarma, in fact, in Lahore the word shawarma is synonymous with Cock 'n' Bull. While people usually opt for the chicken shawarma, what really stands out is their beef cheese shawarma.
3. Kim's 
Kim's is located at Main Boulevard Samanabad. Their key to staying in business for so long is their consistency in taste and the huge size of the shawarma, which is loaded up with your choice of meat and a lot of chatpati sauces.
4. Captain Cook
Captain Cook's is situated in Saddar, Cantt and it has been around for a while. Their shawarma is assumed to be one of the desi-est in the city. Their shawarmas is packed with pickled cucumbers, carrots, chicken and a soft, toasted pita bread. What is more is that it's a treat and the perfect eat if you're on a budget.
5. Cafe Beirut
Cafe Beirut is a fancier, mid-range restaurant located opposite to Mall 1 on Main Boulevard Gulberg. The place is relatively more expensive as compared to the stalls, kiosks and small businesses selling shawarmas. Their lamb shawarma, however, is something to watch to try out for sure. It's tender, succulent, juicy meat with actual taste.
Which is your favorite place to grab a shawarma from? Do share your thoughts in the comments section below.