Here's How This Famous Pizza Place Just Triggered Social Media Users With Its Recent Ad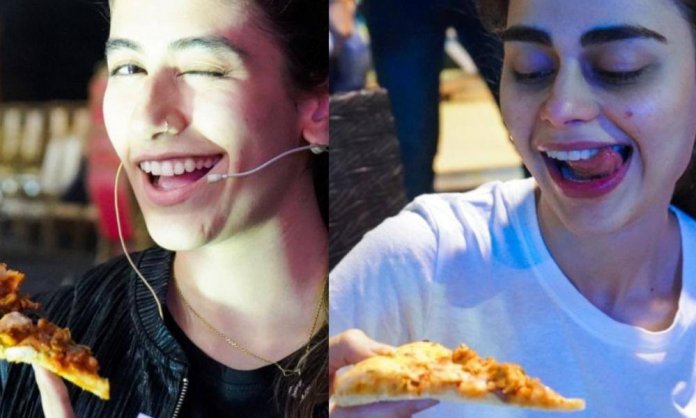 Social Media was set ablaze upon news being shared of Syra and Sharoz's split and then the recent Sharoz's marriage with Sadaf Kanwal. Moreos, we often see brands jump in trying to follow an ongoing trend simply for added publicity. And yes, there's a marketing term for this situation as well which is known as the 'skyscraper technique.'
A popular pizza chain, 'Broadway Pizza,' has received immense backlash after posting a picture of Syra and Sadaf Kanwal, both eating a slice of Broadway pizza.
Apparently, the skyscraper technique has backfired for the brand.
Here's what Broadway Pizza posted on their social media:
https://www.instagram.com/p/CA8O-4Rpr1c/?utm_source=ig_embed
Broadway Pizza says:
"Food for Thought: Let's stop the judging and focus on the eating! Keep enjoying Broadway!"
It is ironic for the brand to ask people to stop judging when they've taken personal pictures of the actors and created a post targeted towards them!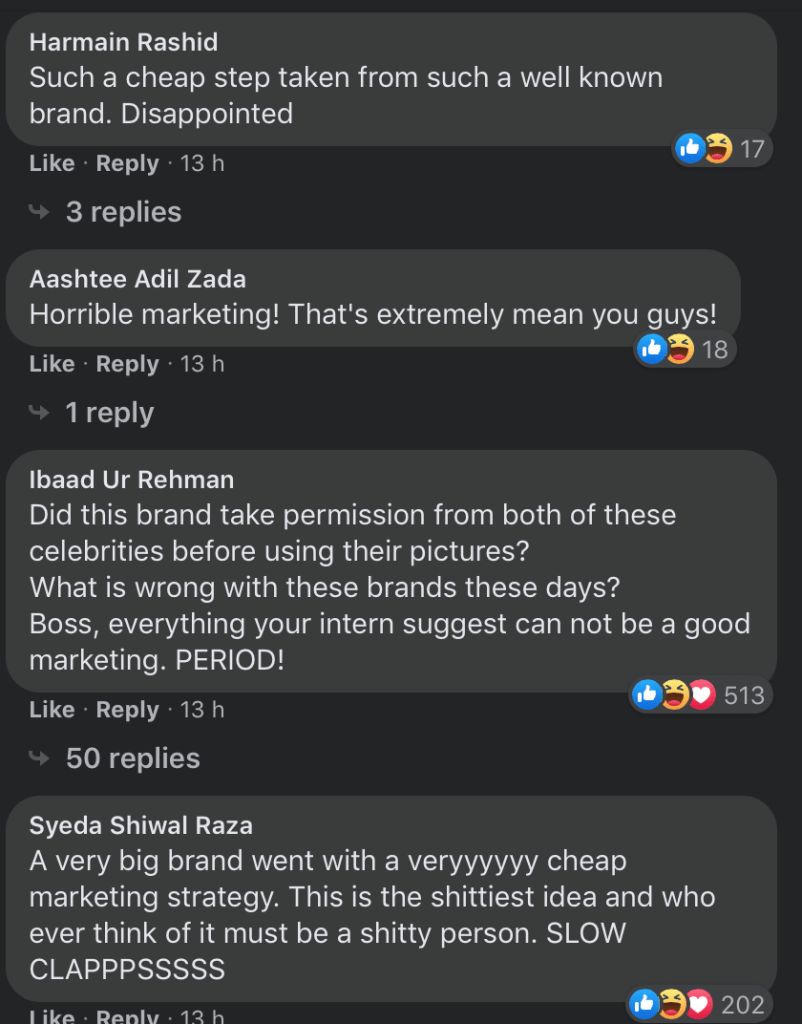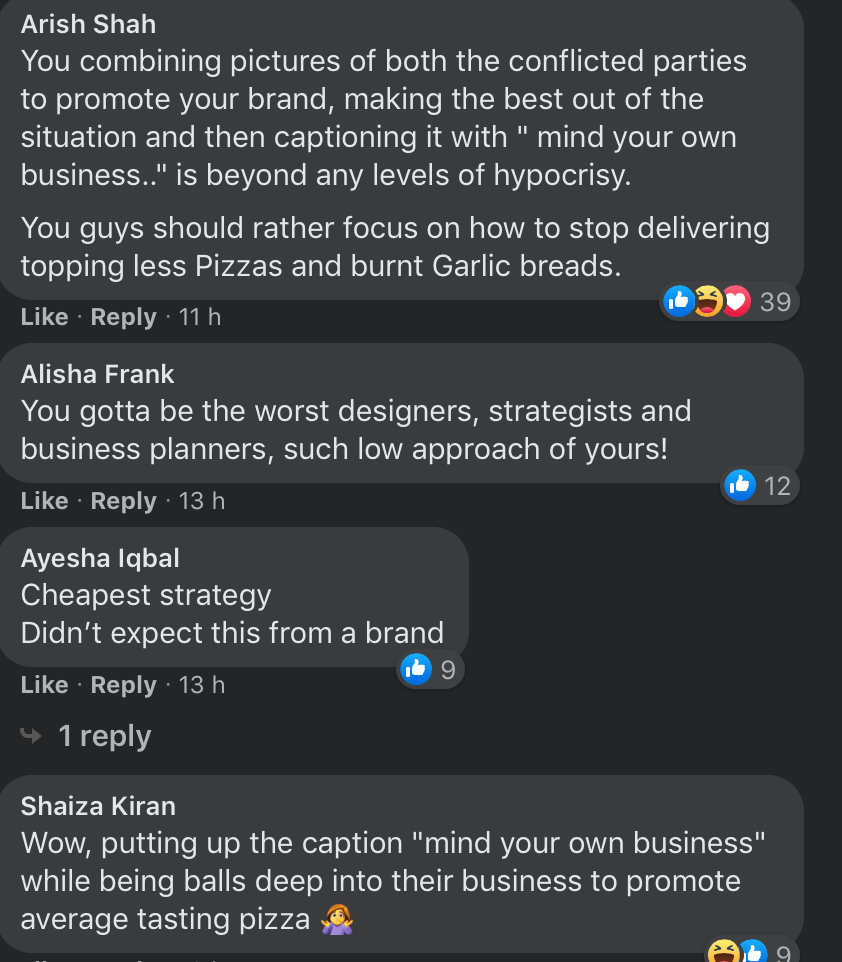 Syra Yousuf's manager, Alizeh Jung, also commented on Broadway's Instagram post and mentioned how disrespectful the post was for both the families.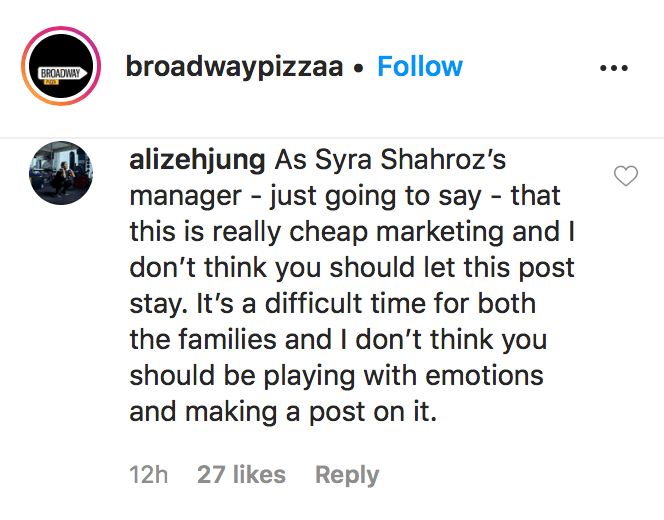 What did you think about the post by Broadway Pizza? Do share your thoughts in the comments below.