Here's How Fodpanda Is Taking Steps to Protect Their Hero's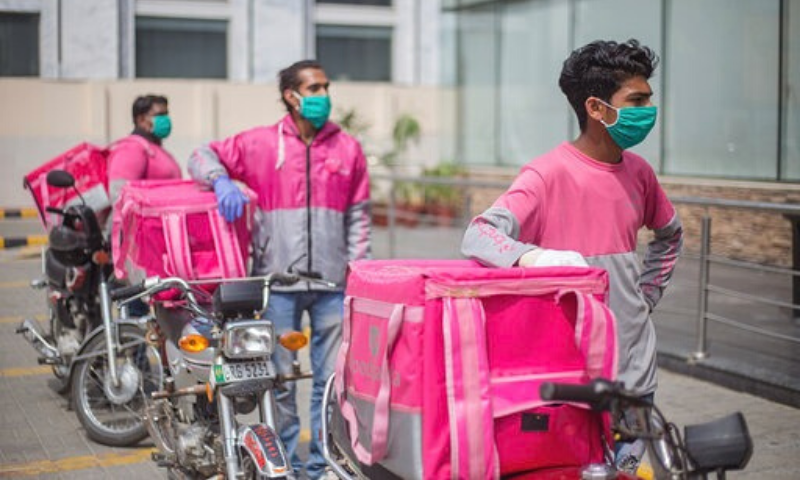 COVID-19 has greatly impacted the food industry as dine-in and food delivery services were disabled all over Pakistan. Consequently, many lives were disturbed especially for the daily wagers who make ends meet for their families by working every day.
In order to help the daily wagers out and make their lives easier, many organizations including foodpanda have taken drastic measures in order to stop the situation of job losses in smart ways.
Pakistan's largest food delivery platform, foodpanda, has come up with cohesive strategies to ensure their heroes' health, safety, and financial well-being as per the SOP's given by the government.
Some of the ways Foodpanda has tried to take positive strides to help daily wage workers are as follows:
1. Foodpanda started off by distributing ration bags of monetary support in order to ensure the livelihood of delivery heroes remains unaffected.
2. Foodpanda has covered the health insurance of their riders in case any one of them is tested positive for COVID-19. Moreover, they will be entitled to paid leave, and this is part of their newly launched 'two weeks earning support programme' under the company funded insurance in collaboration with TPL Insurance.
3. Daily temperature checks at rider hubs will take place which have to be updated by the riders on their online portal before starting off their day.
4. Infographics have been installed at rider hubs in order to create awareness on how to contain the pandemic.
5. Distribution of face masks, gloves and hand sanitizers to heroes is a regular practice incorporated by the foodpanda team.
6. Foodpanda is also ensuring contact-less delivery for minimal contact between the customers and heroes.
What do our readers think about Foodpanda's effort to help support daily wage workers?
Share your thoughts in the comments section below.