Bykea: Temperature Visibility of Riders Added to App Amidst COVID-19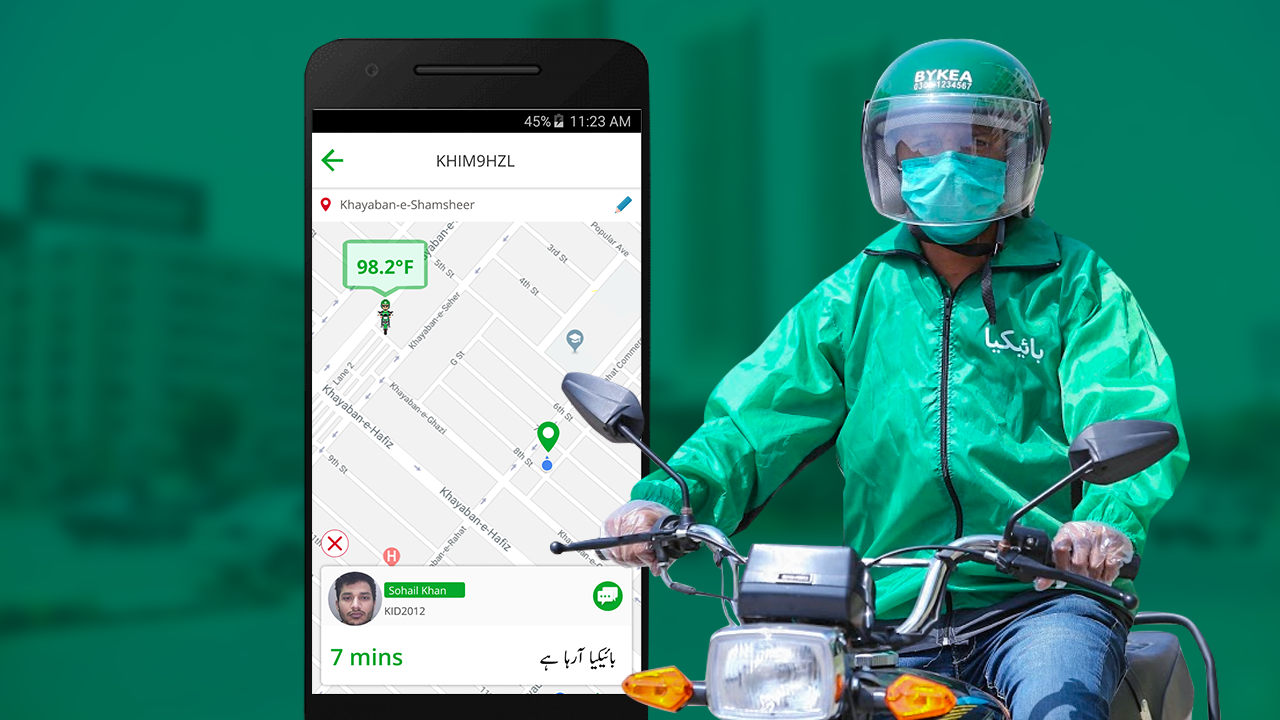 The coronavirus pandemic has brought the countries all over the world to a halt. Majority of the countries all over the world are facing a lockdown including Pakistan in order to curb the spread of COVID-19.
During the lockdown phase, Bykea services had been called off due to the government's instructions, however, Bykea delivery, Bykea Mart and Bykea cash have now started off after the lockdown restrictions were relaxed.
The brand has taken a great and praise worthy initiative by introducing a thermal reading of the rider for the safety of the customer
In a post shared by the brand on Facebook, Bykea mentions, "Ensuring public safety during lockdown, Bykea enables driver's temperature visibility for everyone."
Here's a snapshot of what it looks like:
https://www.facebook.com/bykea/posts/3687462944604452
The brand has also shared that the riders are fully protected by wearing masks and gloves and are following complete health guidelines as directed by the medical community.
https://www.facebook.com/bykea/photos/a.701772413173535/3671965446154202/?type=3&theater
What do our readers think about this initiative by Bykea? Share your thoughts in the comments section below.